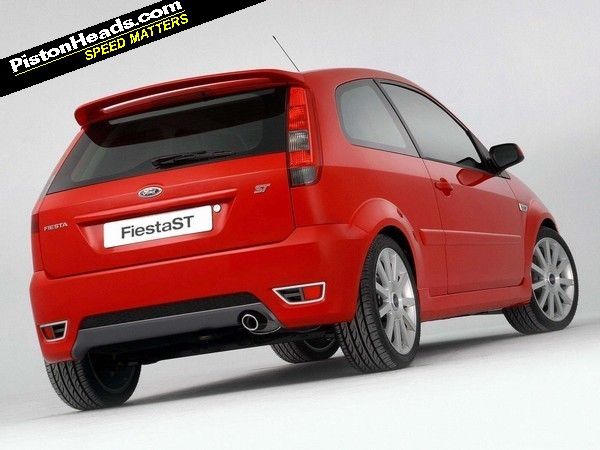 Ford has announced this morning that production has commenced on the new Fiesta ST. We brought you
news last month
of its promised low price, 180hp 1.6-litre engine and six-speed manual box, and while there was a generous amount of appreciation for the new model on the comments thread, we noticed there was also plenty of love for the previous-generation car. So we went for a root through the classifieds to see what's about.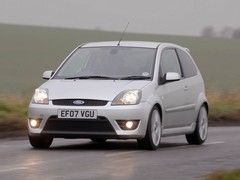 ST was a real giggle to drive fast
You can see why people fell for Ford's last fast Fiesta. A series of well-judged body addenda deftly turned the standard Mk6's slightly frumpy shape into something a whole lot more appealing. Power came from a torquey 2.0-litre Duratec engine that felt quicker than its 150hp headline figure would suggest, but the real hook was the ST's handling. It was a laugh riot; supremely chuckable, light on its feet, and effortlessly nimble, with meaty steering that provided vast amounts of feel and feedback.
There was more, though. Ford's approved aftermarket supplier Mountune developed a series of upgrades that have proven extremely popular with ST buyers. 185hp could be had while still retaining Ford's warranty (or 200hp without) by means of a set of cams and a handful of other upgrades, giving the Fiesta the sort of grunt it needed to become a credible rival to the Clio 182.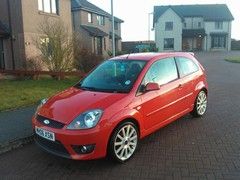 Can we have this one please?
Of course, those upgrades can be applied retrospectively, which is rather good news when ST prices have dropped off as much as they have now. As little as £2,550 gets you
intoone
, if you're willing to live with a slightly daggy Cat D. Spend a little more, though, and you can end up in a
super-clean pre-facelift
or even a
post-facelift example
that looks straight and relatively unmolested, albeit seemingly without a service record. We'd plump for the former, bearing in mind the facelift amounted to new lights and a smattering of detail cosmetics around the car. Or we'd spend £500 more and end up with a
good, clean example
that comes with history. Of course, if you've money to burn, this
low-mileage facelift
with Mountune's full-fat 200hp kit and a plethora of other upgrades should be a hoot.
In other words, if you fancy a slice of Fiesta ST but haven't quite got the folding to fritter away on the new model, don't fret - the old one still has plenty to recommend it, and at these prices it seems a cracking deal.