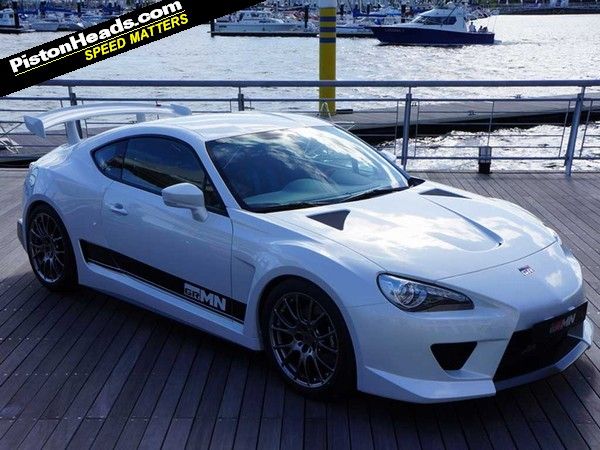 It seems like only yesterday we were writing about
Gazoo Racing's GT 86
entries to this weekend's Nurburgring 24-hour. Because, er, it was yesterday. Anyway, off the back of this news has emerged of another Gazoo GT 86 at the event, this one a road car concept with a 320hp upgrade.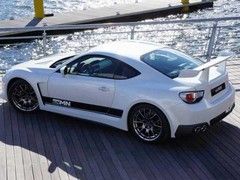 Wing aside the visual makeover is restrained
And while many have speculated about the benefits of adding a turbo to
the GT 86
and/
or BRZ
Gazoo has, in its own particular style, gone double or quits and added a turbo AND a supercharger. Well, why not.
Under the banner 'Fun to drive, again' Toyota's Japanese site has a full spec run down on the concept and it looks very promising indeed and should answer those who've criticised the Toyobaru for being a bit gutless and peaky. There's 320hp for starters, with 310lb ft of torque and the usual array of suspension, brake, exhaust and wheel upgrades all from Gazoo's 'Skunk Works' (our Toyota contact's own words) tuning and development programme. Weight remains 1,280kg and the interior gets race seats, harnesses, a roll cage (our kind of Track Pack) and the compulsory additional gauges any self-respecting rice rocket should have. Yo.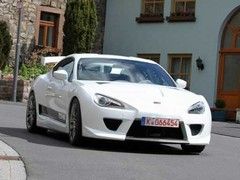 Gazoo GT 86s on and off track at N24
So is this an official project and one that hints at future plans for the GT 86? No, is the word from Toyota UK. There's a sense that Gazoo is the slightly renegade branch of Toyota and kind of does its own thing, albeit with a veneer of official approval. "Opaque" was one word that cropped up in our discussion with Toyota, which seems as surprised to hear about the project as anyone. As far as the UK is concerned the officially available upgrades for the GT 86 will come
under the Toyota Racing Developments banner
from early next year and encompass styling and chassis parts rather than engine tweaks and performance upgrades.
Either way, we'll be sure to check the concept out and report back when we get to the Nurburgring tomorrow though. And if you want to see it in the flesh yourself it'll be at the Goodwood Festival of Speed at the end of June.