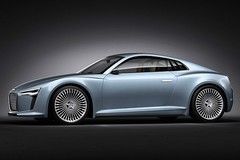 Could this become the TT's successor?
Like the Indian listening out for the US cavalry, PistonHeads always tries to have its ear close to the ground, checking for rumbling rumours of approaching new cars. Latest news to reach the ears of PH? That we may see a new TT this year.
A source within the Audi UK sales machine tells us that a new TT is coming, and even that it may be closely based on the smaller of the two Audi e-tron concepts (the one revealed at Detroit).
That must be taken with a pinch of salt, though, as we already know that a production version of the small e-tron concept is likely, but as a 'junior R8' that would run alongside the TT, not replace it.
Naturally, Audi officially remains tight-lipped about the possibility of a new TT, but the Audi UK press office peeps did reveal to PH that "something big is coming for Geneva - and it will be a production car".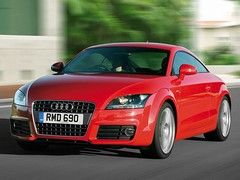 Current TT has been with us since 2006
Audi also revealed to us that there will be a "differently powered version of something you've already seen".
Now, you could take this as meaning an electric or hybrid version of an existing Audi model or - and this is what we'd pop down to the turf accountants to put our money down for - it'll be a conventionally engined take on the Detroit e-tron, which could become either a successor or a sister for the TT.
Here's hoping...