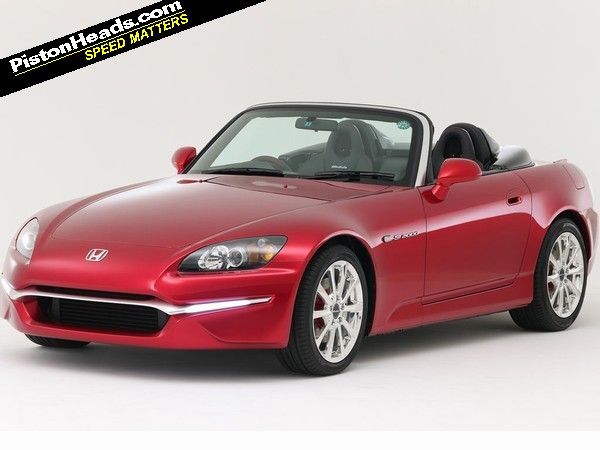 One may joke about the requirement for Honda to keep up supply of S2000 body panels given the early reputation of the car for off-piste excursions. Perhaps to provide incentive to cool your boots before letting VTEC kick in too strongly and attempt any drifting heroics, this new kit shows what you might have to bolt in place of your mangled bumpers.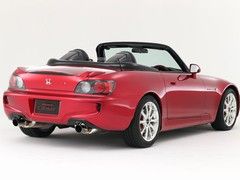 Retro up front, Tokyo Drift at the back...
This being the Honda S2000 Modulo Climax, a concept based on … a car Honda doesn't make any more. Which is an interesting twist on motor show convention, given that this car will be on the official Honda stand at the forthcoming Tokyo Auto Salon, starting on January 11. Modulo is the trading name for Honda Access Corporation, an officially-licenced aftermarket parts and accessories sub brand, this S2000 Climax perhaps intended for owners wishing to jazz up their aging roadster with 'cutting edge aeroform design' and 'a chic interior coordinated in black and burgundy.' Thanks but we'll probably stick with
the original look
.
An odd mix of vaguely retro, chrome 'enhanced' (one word for it) front end and vented Super GT-esque rear bumper let's just say it's an inventive twist on a familiar favourite. And one, unlike other JDM exotica often denied to us, that can probably happily remain on Japanese soil.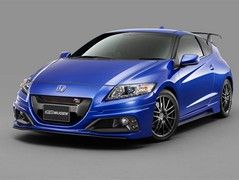 Mugen will build 300 RZs for sale in Japan
A shame that's also the case for another car on the stand, namely the limited edition CR-Z Mugen RZ. Safe to say the rather limp standard CR-Z hasn't exactly set our world on fire, cute CRX-inspired styling or not. Mugen's take sadly keeps all the hybrid gubbins but does at least add a centrifugal supercharger too. That's good for 156hp and 136lb ft in total, a useful upgrade over the standard 124hp and 128lb ft though perhaps not quite enough to live up to the lairy looks and Mugen tuned suspension and brakes. Still, a step in the right direction.
Shame they couldn't make it look more like the achingly cool CR-Z Super GT racer though.