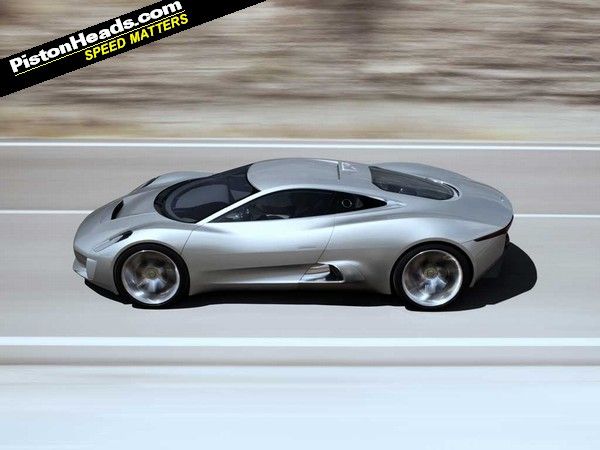 Jaguar has been on a bit of a high of late, and one likely to continue with the arrival of the much anticipated
F-Type
. But
the C-X75
won't be joining it. As reported widely today, not least by our colleagues
at Autocar
, the radical and rather beautiful turbine-powered hybrid supercar is simply too much for the prevailing economic climate.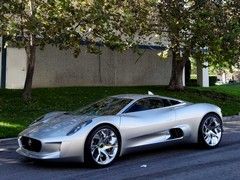 Three of the five built will be sold - tempted?
Which is a shame, because there was much to admire about
the concept
, not least its looks. But also the technology. While others, notably Porsche with the
918 Spyder
, try and combine existing technology with electric tech to answer the cry for new-age hybrid supercars Jaguar's turbine technology was genuinely something different. And had been much admired as such, scooping awards including 'Most Significant Concept Vehicle of 2011' from the North American Concept Vehicle awards and a Louis Vuitton 'Classic Concept' gong too.
Perhaps burned by the experience of the XJ220 Jaguar has decided to put the investment required into the C-X75 into other areas, though you can be sure the money already spent won't have gone to waste as the move to hybridisation gathers momentum.
And what of the five prototypes? Three of them will apparently be auctioned off. Form an orderly queue...