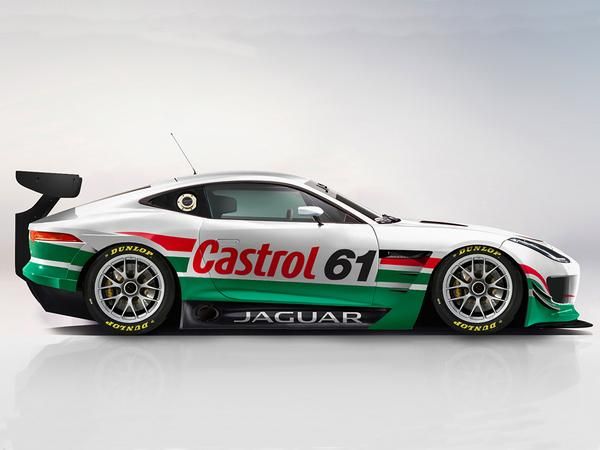 That Jaguar's factory return to motorsport has been in Formula E remains deeply disappointing at PH. For anyone at Goodwood over the weekend too, watching E-Types slide around the Motor Circuit will have forced the point home even harder. If only there was a six-cylinder sports car Jaguar could base a new GT racer on...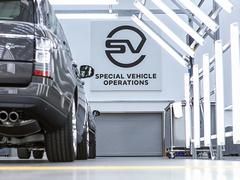 Hang the Range Rovers; this would be special!
Now there is a rumour that Jaguar's Special Vehicle Operations team is creating an F-Type GT4 for a private individual. Not perhaps the
flame-spitting GT3
we're all after, but a racing car is still a racing car. The news is being reported by Autosport, and it's extremely speculative at the moment, though you will hopefully excuse a little pre-emptive excitement.
There is no official comment from Jaguar as yet, with all bespoke projects said to remain entirely confidential. Apparently the car has been commissioned by James Holder, one of the Superdry founders, with three cars being built at Browns Lane. It has also been suggested that Graham Humphrys, designer of the BMW V12 LMR and involved with the Bentley GT3 campaign, has been brought in to work on the F-Type GT4.
Whether the car will use the V6 or V8 engine remains unknown - this is what we meant about speculative! - with a debut lined up for the latter rounds of this year's GT4 European Series. The Northern European Cup is at the Nurburgring in September...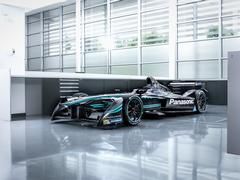 Suppose this makes more sense with the I-Pace...
The final rumour around this very exciting project is the involvement of the Invictus Games Foundation for injured members of the armed forces, which JLR is a sponsor of. A motorsport element would make those games more interesting!
There of course remains a great deal to be confirmed about this potential F-Type GT4, though it's one we'll be following very closely - watch this space!
[Sources: Autosport, James Gibson]