Update:
CPP has confirmed the truth of this story - it is in the process of acquiring Zagato. This is what they told us:
"CPP is in advanced stages of completing the acquisition of the Zagato automotive designstudios.  The acquisition process is expected to be completed over the next four-to-sixmonths, pending approval by all interested parties.  Further details will follow only whenthe acquisition is complete.
CPP's proposed acquisition of Zagato is part of its strategy to become a world-leadingspecialist automotive group, based in Coventry.  In January 2011, CPP completed theacquisition of Bowler – the manufacturer of rally raid racers based on Land Rovertechnology.  In February 2011, CPP signed a Memorandum of Understanding with regardto the acquisition of the Spyker sportscar company."
Original PH article below: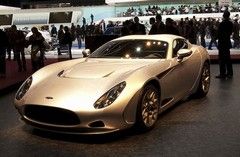 It seems that a new force in the British specialist automotive industry is emerging, as CPP (nee Coventry Prototype Panels) has made another new purchase (at least if the rumours whizzing around the internetweb are anything to go by): CPP might just have bought-out Italian design house Zagato.
These are most definitely as-yet-unconfirmed rumours (the PH office payphone has been constantly in use while we've been trying to find out more) but, if true, would add a significant dollop of engineering and design expertise to a portfolio that already (almost) includes Spyker (the on-road supercar maker) and Bowler (the off-road supercar maker).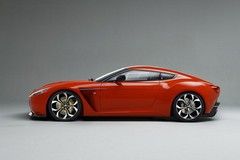 It would also make a pretty sensible fit, as CPP already builds specialist cars for Aston Martin (think One-77), and next on Aston's specialist list is of course a V12 special - designed by Zagato.
We'll bring you more info when we can, but for now we'll leave you to muse on the intriguing possibility of one of the world's most glamorous design houses finding itself being run from Coventry...