The new Cayman's bodyshell is almost exactly twice as rigid as
- something to digest before committing pinkies to keyboard to ask "why wouldn't you just have a Boxster?"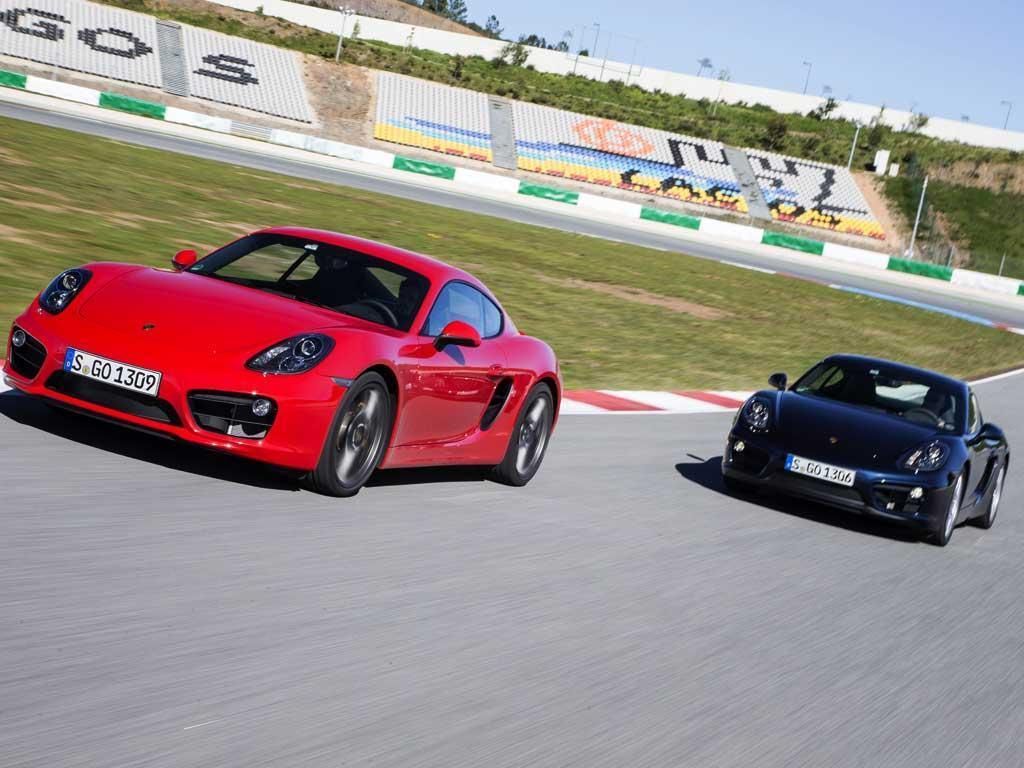 Either Cayman will prove beguiling to drive
If cars are defined by their raw ingredients, then the Cayman hamburger begins life as a slab of perfectly aged, extravagantly marbled Aberdeen Angus, whereas the Boxster pattie, although definitely not containing traces of Dobbin, is more your processed mince. It has to be. It is missing a crucial stressed body panel called a 'roof'.
There are differences between both bodies-in-white: the Boxster needs a thicker gauge of metal along the door beams and the floor and also for the crucial rocker panel that locates the steering column.
Starting with a completely new, very stiff, aluminium and steel body immediately sets the Cayman on a different path to the Boxster. "There is less compromise; more scope to reach even higher levels of performance" says project leader Hans-Jurgen Stadler.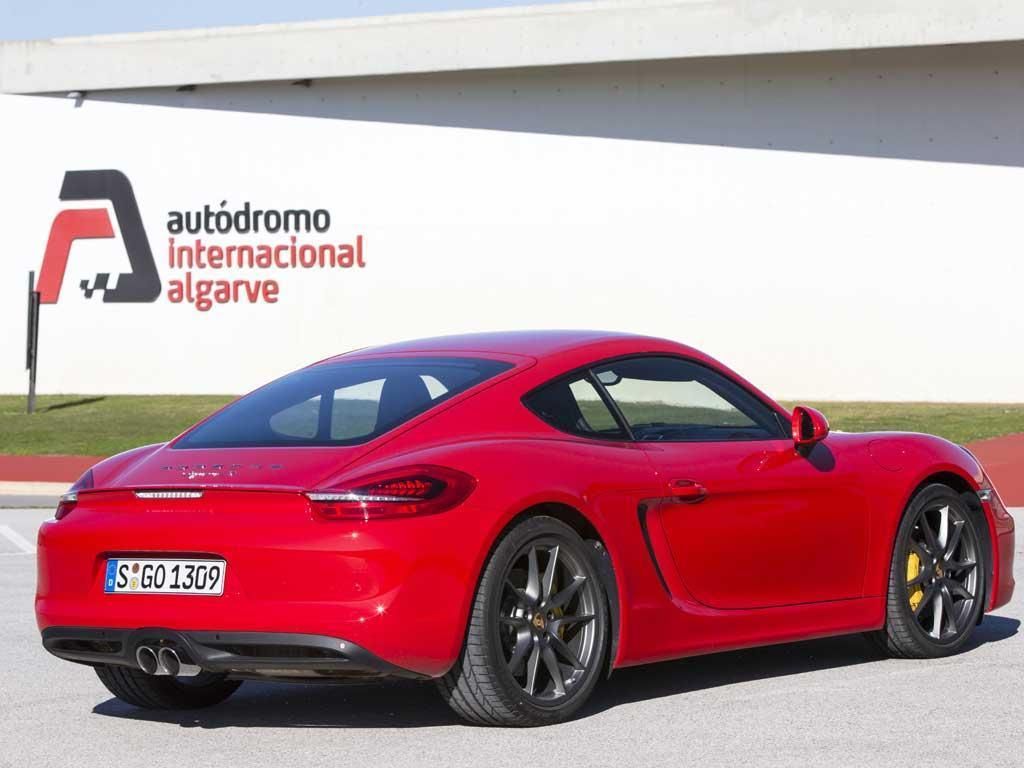 Cayman is almost twice as rigid as Boxster
Building a better mid-engined sports car than the last Cayman isn't an easy task. From the moment it arrived back in 2004 it was the undisputed leader of the class. And also the subject of raw admiration from automotive engineers not working at Porsche. Over the years several admitted to me that they wouldn't want to try and better the Cayman because it would be horribly difficult.
The single caveat concerns the styling - the last one was distinctive and not unattractive but wasn't something people went wobbly over. But this new 981 version has to be the best looking Porsche since the Carrera GT. Reducing the rake of the rear screen and pulling its base further back to towards that Boxster-styled bottom has done wonders. It also makes for a bigger boot, which is handy.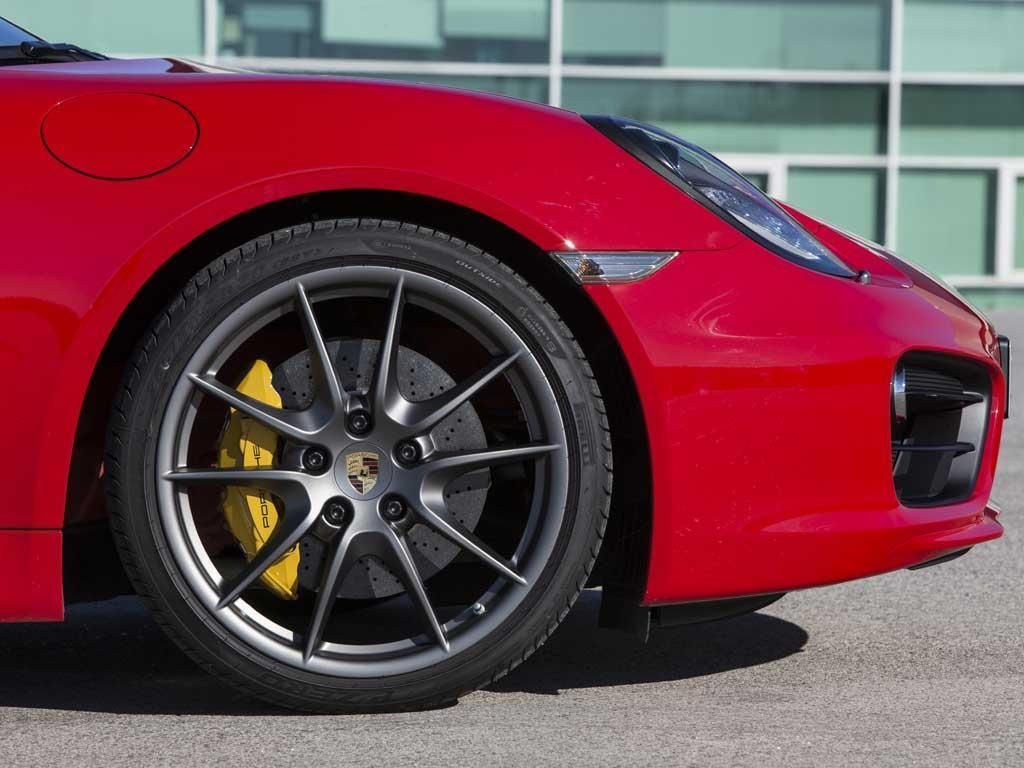 PCCB discs are sensational
Essential stats run thus: a 40 per cent increase in rigidity, anything up to 30kg weight reduction depending on the model and, like the Boxster, a whopping 60mm added to the wheelbase. It is 33mm longer than before and 10mm lower - 11mm if you take the S model, which handily enough is the one I drove.
All the trimmings
Sadly it was a PDK with a good deal of other options that no doubt inflated the price into Veyron territory, but we can work through all of that guff and give some feedback on the car's essential behaviour and appeal.
The first thing you notice with a car using optional PASM dampers (£971) is how supple the low-speed ride has become, even on optional 20-inch wheels (£1,942). Reduced friction in the new, relocated damper pistons and new valving means better low-speed response. It feels like they've taken spring rate out of the car but in fact the new S runs the same rates as the old R and is stiffer still at the rear with thicker anti-roll bars too. That stiff structure allows the car to support this set-up.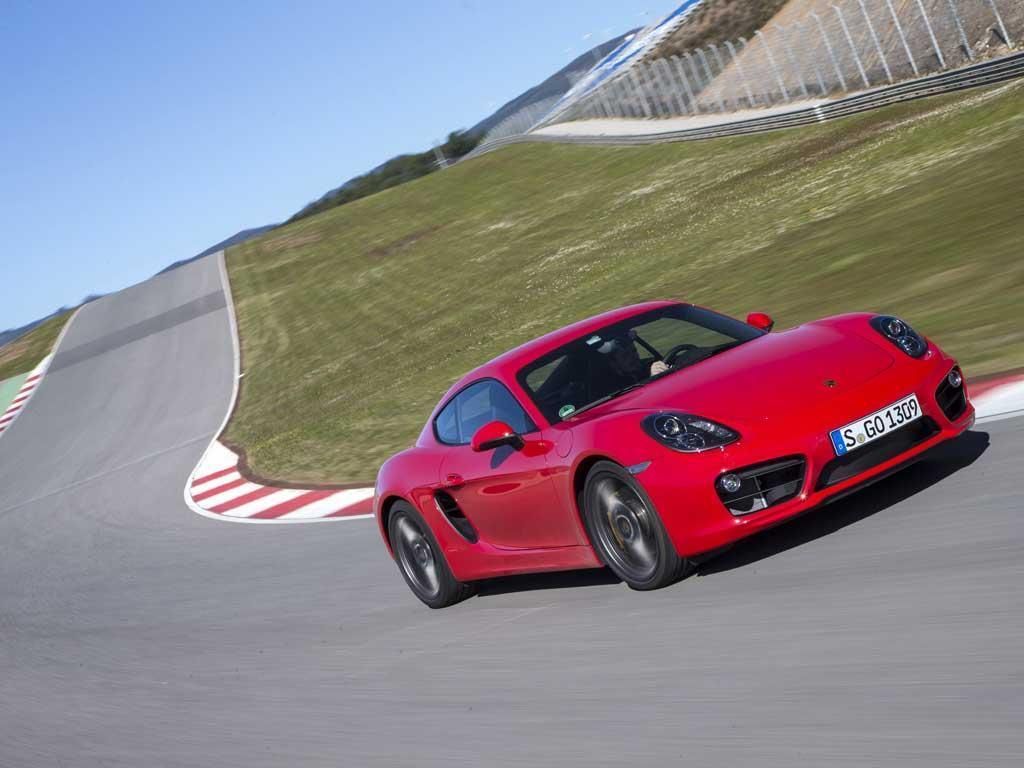 Steering feel simply isn't an issue
The 20-inch tyres are partly responsible too. Greater air volume means they run lower pressures and, thanks to some very clever sidewall construction, you have a car your eyes tell you should ride like a dump truck, but is actually exceptionally compliant. The Boxster's most controversial feature - its electro-mechanical steering - is here too. The rack and ratio are identical to the roadster's.
As before, the Cayman gets a small power boost over the equivalent Boxster, leaving the base 2.7-litre with 275hp/214lb ft and the 3.4-litre S with 325hp/273lb ft.
Righteous path
Perhaps the only divisive aspect of this car is the steering. I would happily referee any debate over this necessary evil and can see both sides of the argument, while struggling to side with anyone who found fault with anything else. This is an irritatingly talented car, one whose all round excellence is made doubly so by the fact that it has a posture about it which lends it genuine, lustable character.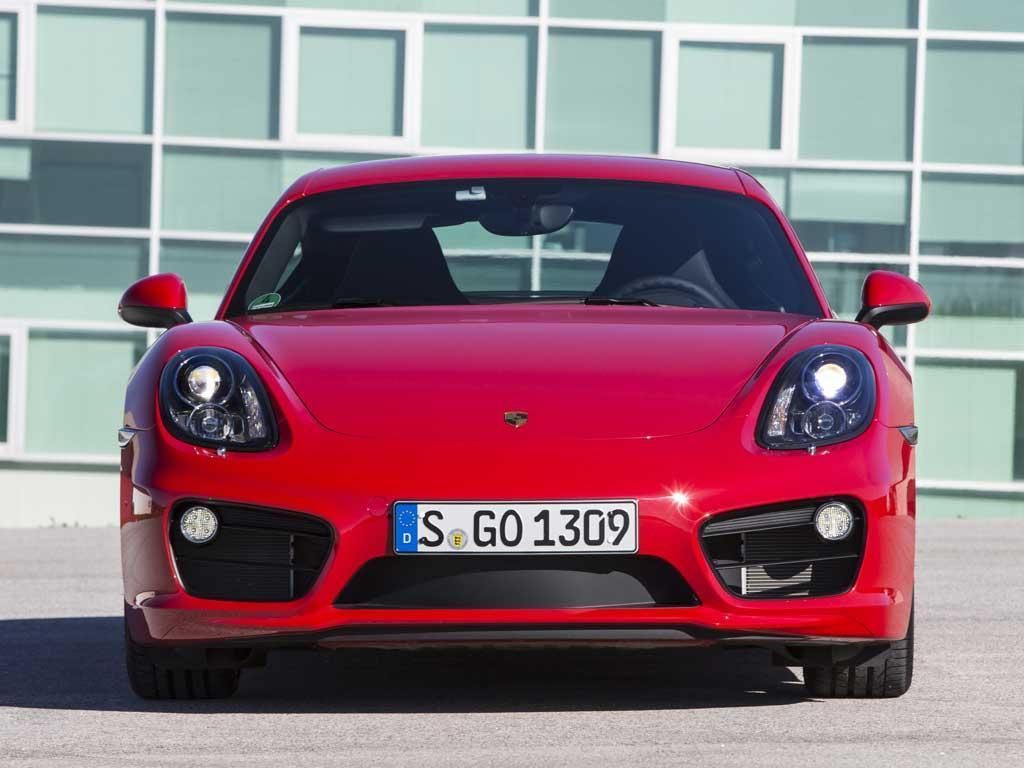 Detail changes differentiate Cayman from Boxster
So the steering has very little feel. It vaguely loads and unloads in your palms while the weighting feels far better than in those early 991s. In the last Cayman you had huge trust in that information source clasped between your palms (stop sniggering) but you no longer do so. At first this is a let down. 10 miles later I forgot about it, and never gave it a second thought. A thinner wheel rim would help but apparently marketing types favour girth.
This is the Cayman's supreme confidence trick. It slices through direction changes and follows the course you set it so obediently, and with such charisma from that motor, you just forget the steering lacks something. Partly this is down to the way it behaves in the entry phase to almost every turn: it's just so precise and accurate. Within minutes you're using every inch of the road because you can place the car exactly where you want it. It immediately settles mid-corner with vast grip and then pings out the other side with zero fuss. And yet despite being so damned grippy it's always fun.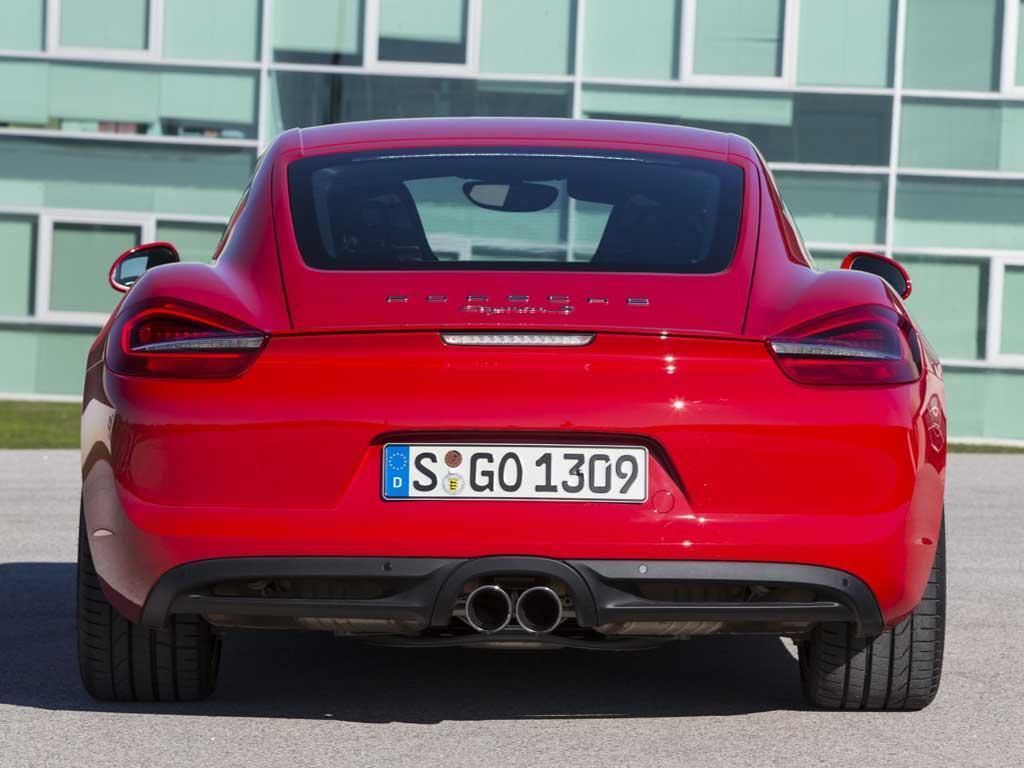 Long rear end is best part of new design
On the subject of extras...
The optional PCCB ceramics are sensational, and probably contributed to the ride comfort of the test car, but at £4,977 so they bloody well should be.
This car was also fitted with the £890 PTV torque vectoring which works really well. It comes with a mechanical locking differential that is quite mild by Porsche standards (22 per cent in drive) and contrives to add both agility through brake trimming, and traction with the locking of the rear axle. With everything switched off it's an absolute riot, with zero intervention from any system whatsoever.
Beyond the Boxster, many people will draw comparisons with the 991, but I have different thoughts to many on that subject. One thing I will say is that as well as having better steering and overall chassis behaviour than its bigger brother, the intake noise in the cabin is of a different quality altogether. The dual air intakes give a stunning flat-six demonstration, although I have to say that with the optional sports exhaust (£1,473) activated in noisy mode, it was actually too boomy for my ears. Am I becoming old and boring? Perhaps, because I thought the rather synthesised overrun popping was a little OTT too.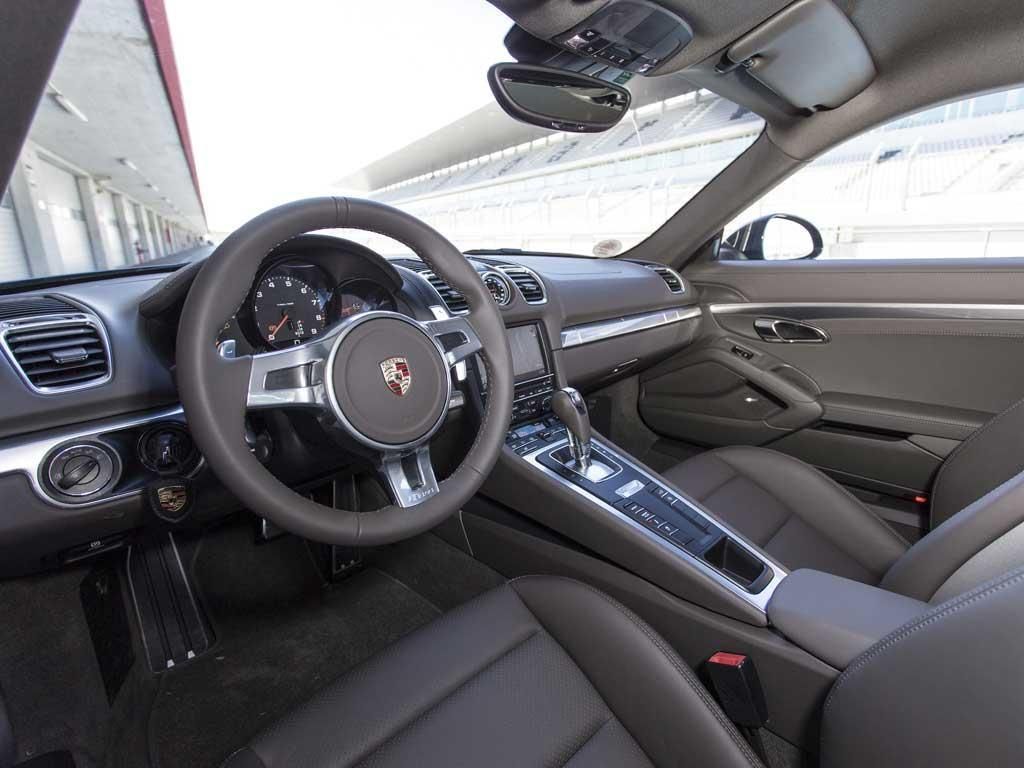 Interior well-resolved, if a touch uninspiring
The 3.4-litre motor is perfect for this car: torquey enough for the road and, if you must, to sustain some pretty wild slides on the circuit. Throttle response is telepathic in this age of the turbocharger and it just keeps giving all the way to 7,500rpm. Even PDK convinces luddites like myself that a manual isn't the only acceptable solution, the middle of the three settings with the optional Sports Chrono (£1,084) covering all bases. You quickly become accustomed to swishing between turns and snicking gears with a cursory finger-tap and in automatic mode it's a peach too. I would still far rather have the six-speed manual in a car of this type though, given the way that I would use it and feel
on PH saying so. It even has an automatic blipper, just like the 370Z.
The cabin is pure Boxster, which means high-quality, ergonomically sound, rather lacking in inspiration compared to the exterior and fitted with standard seats which do a far better job than the last Cayman's did. Overall luggage space is marginally better than before.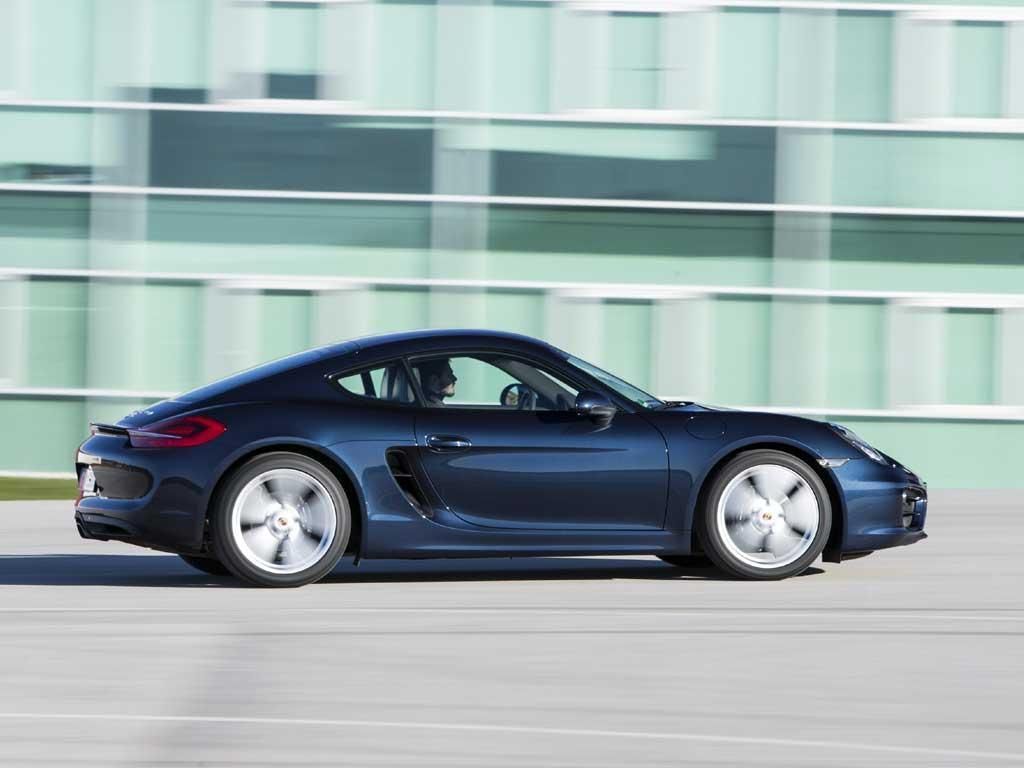 Standard Cayman loses little visual clout
But it's the cohesion of the Cayman's many talents that leaves you slightly befuddled - I've tried to define why it is that I now want one so badly and I keep arriving at the same disappointingly shallow answer: the new look takes an improved set of dynamics to a different level of desirability.
I would sympathise with any current Cayman owner who found the new steering disappointing, but would implore them to spend more time with the car and reserve judgement. Otherwise, this is the car that Porsche's rivals probably wished would never exist: one infused with the dynamic precociousness we all come to expect, but now clothed in a way that will make people want one just to look at it.
---
PORSCHE CAYMAN S PDK
Engine: 3,436cc 6-cyl direct injection
Transmission: 7-speed dual-clutch auto
Power (hp): 325@7,400rpm
Torque (lb ft): 273@4,500-5,800rpm
0-62mph: 4.9sec
Top speed: 175mph
Weight: 1,350kg
MPG: 35.3 (NEDC combined)
CO2: 188g/km
Price: £50,705