There was no doubting what Maserati had in mind when it launched its GranTurismo at the Geneva motor show in 2007. The name said it all and the replacement for the 4200 was intended as a car to cover big distances at speed and in comfort. It was not a direct rival for any of its Ferrari cousins, even if some of its components were shared with the 599.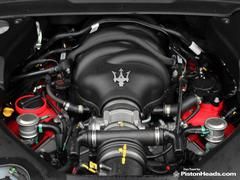 To underline the GranTurismo's true GT credentials, it was based on the Quattroporte platform that was shortened by 122mm in the wheelbase. The 405hp 4.2-litre V8 engine with six-speed automatic gearbox was placed as far back in the bay as possible, which gave 50-50 front/rear weight distribution. This meant the GranTurismo was praised for its handling balance in early road tests, though the performance of 0-62mph in 5.5 seconds and 177mph top speed were regarded more as adequate than impressive.
To address this problem, Maserati introduced the 4.7-litre S model in 2008 that came with 440hp to deliver 0-62mph in 4.9 seconds and upped the top end to 183mph. Other changes for the S included the MC Shift transaxle transmission that is an automated manual rather than an auto with manual override. Bigger brakes with six-pot Brembo calipers and more aggressive styling for the Pininfarina exterior styling completed the S model's upgrades.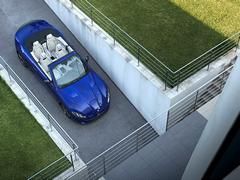 The next big change for the GranTurismo coupe arrived in late 2010 with the MC Stradale joining the line-up. Inspired by the Trofeo race car, it has a 450hp 4.7 V8. Covers 0-62mph in 4.6 seconds and hits 188mph. More importantly, weight is reduced by 110kg and the MC Shift gearbox has quicker changes and a unique Race mode. There were no rear seats in the Stradale when first introduced, which was slightly at odds with the GranTurismo's ethos, but it's the fastest version of this Maserati.
The Italian firm also introduced the GranCabrio open-top version in 2010, which has a fabric roof and a model line much the same as the coupe's. Prices for the GranCabrio start at £45,000, while around £28,000 will get you into an early GranTurismo 4.2. If you want the 4.7-litre engine, reckon on spending from £35,000, while the Stradale will need at least £70,000 to put one in your garage.

---
PHer's view:
"I had a 4.7 MC shift and it was brilliant, it sounded amazing, was great to drive, looked stunning, had proper usable rear seats and I loved the MC gear box, the way it changed gear at maximum revs and full throttle was fantastic but it is not the best for town driving."
Pooh
---