This isn't the finished Lotus SUV; that should be pointed out from the start. It doesn't even have wheels yet. Instead these are design patents of the off-road Lotus, leaked on a Chinese website and here for you to peruse right now.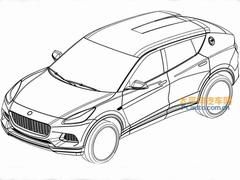 Well it's kind of familiar...
Even though the shape may not be familiar, this is clearly still a Lotus. Recognisable cues are there for all to see, from the Elise-style front-end to the Exige-aping back. It's just the bit in between that differs slightly...
Despite being in its very early stages, the car is evidently aimed at the road-biased end of the market rather than the more serious off-roaders. The ground clearance is pretty low, there's not a huge amount of space between the wheel and the arch and the roofline is swoopy and coupe-like, as is the current fashion. And, well, Lotus hardly has any off-road heritage to trade on for a new 4x4, so a road-biased model makes obvious sense.
The fact that these have emerged on a Chinese website shouldn't be ignored either; not only will the Lotus SUV have to sell well in China, the car will be built in a place even further east than East Anglia. This was confirmed in 2015, though there will be an added impetus to the move with the Geely takeover now complete.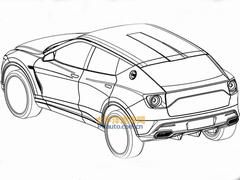 As these pictures are leaked rather than official, there are no additional details just yet. Back when the car was announced Jean-Marc Gales said it would be a "true Lotus", weighing less than the opposition and out-handling them too.
We're still expecting the car in 2021, so the SUV has some way to go. In the meantime, how about suggesting some names? Lotus loves a name beginning with 'E' and these cars are all about adventure, so how about Escape? Oh yes, done already. Explorer? That didn't work out too well either. Endeavour? Bit formal. Over to you!