More significant staff news for Lotus. There is nothing further on the
, but it has now been confirmed that Matt Becker will be leaving his role as Chief Engineer of Vehicle Test and Development after more than a quarter of a century.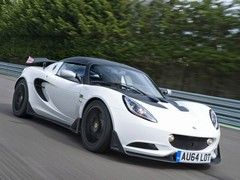 Becker has set a high standard to be continued
Becker's is a name inextricably linked with Lotus in recent years. Lord knows he's featured on PH enough, with
getting the seal of approval, an interview in Harris's
and talking Dan around the
But worry not for the future of Lotus. Becker is being replaced by Dave Marler, who has been with Lotus for 17 years. Furthermore, Lotus has reassigned Gavan Kershaw 'additional responsibilities for dynamic attributes and evaluation'. Kershaw is currently Technical Manager for Lotus Motorsport and has also developed road cars including the original Exige and S2 Elise. Between them they have a huge amount of experience with Lotus cars and Lotus Engineering's wider OEM projects.
Of Dave Marler's appointment, Lotus CEO Jean-Marc Gales said: "His experience means that he is perfectly placed to lead Lotus Cars in ensuring that the process of objective development of Lotus cars is to time, to budget and to specification - and at the same time... making the Lotus driving experience is made even better." A tough ask then, but Marler sounds like the right person for the job and of course has Kershaw in support too.
Becker's future is unconfirmed at present. There are rumours of him joining Aston Martin but nothing official as yet. Once there's anything further to update we'l of course let you know. Don't forget in 2015 we've got the Elise Cup and Exige auto coming from Lotus as well. Plenty more Hethel news to follow!