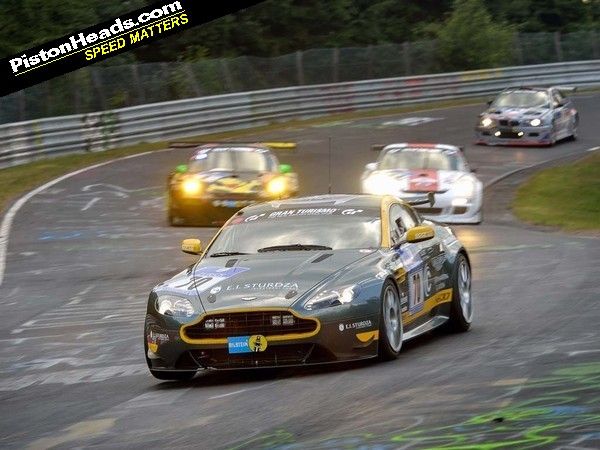 Another week, another Nurburgring controversy. After a round-table meeting, the German racing authority (the DMSB) has lifted the ban on top-class racing cars at the Nurburgring, which was introduced after the fatal accident
last month
.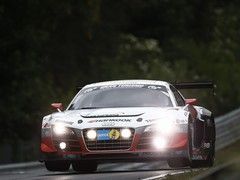 125mph limit for Flugplatz now
But the conditions are severe. Speed limits will be introduced and enforced at key points of the Nordschleife. Flugplatz (the site of the previous accident), Schwedenkreuz and Antoniusbuche all receive a 200km/h (125mph) limit, with speed on the Dottinger Hohe straight restricted to 250km/h (155mph).
All VLN cars, from the lowliest privateer Mini to the Scuderia Glickenhaus SCG003, run a GPS datalogger with live data transfer to race control. This system has been in place for two years to enforce the temporary double-yellow Code 60 speed limits that are introduced for accidents mid-race. Now an addition to the software will automatically flag cars exceeding the new limits too. Time penalties will be incurred by offending drivers, and even fines and exclusions could be considered for repeat offences.
In addition to these draconian methods, the GT3 classes will have a further five per cent power restriction and the spectator zones at Flugplatz, Schwedenkreuz, Metzgesfeld and Pflanzgarten will be limited or even closed.
These measures are short-term rather than a permanent fixture. So says DMSB chairman, Hans-Joachim Stuck. "We have decided to implement these measures to allow these cars to race again [this weekend], albeit with certain restrictions. At the same time, the DMSB will install an expert commission to search for mid-term solutions that can be implemented after the season."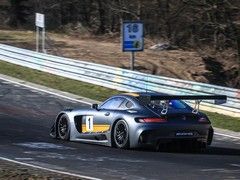 Lap times appear around 20 seconds slower
He continued, "These could include comprehensive changes in the regulations as well as possible construction work on the track."
While the speed limits might drastically restrict the top tier of competitors, only the restriction of 200km/h at Antoniusbuche and Schwedenkreuz will affect the lap times of the production classes.
AMG already had a private test day on the Nordschleife booked for today (see photos) with both factory and customer cars invited to test. Wristwatch lap timings would suggest that cars obeying the restrictions are predictably lapping slower than before, with lap times on the Nordschleife increasing by around 20 seconds.
This weekend it's the N24 qualifying race, and with 70 cars (including a dozen factory-supported teams) set to join the grid for Sunday's event something had to be done to let them run. Is this the right solution though? Over to you.