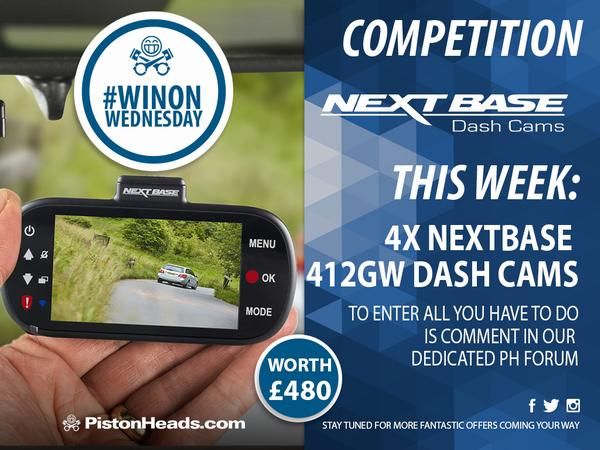 This week's #WinOnWednesday is a prize we have given away before, but one that makes it no less exciting! Nextbase Dash Cam has given us four of its brand new 412GW quad 1440p high-definition cameras to give away to our lucky winners.
If not without their controversial aspects, it's clear that dash cams are becoming more and more popular among those seeking more than vague eyewitness accounts should they end up coming off second best as the result of someone else's bad driving. Some manufacturers are recognising the benefits and jumping on the bandwagon, while seeking more positive functionality such as recording your god-like driving skills on track.
All you have to do to be in contention to win this amazing prize is enter in the forum thread here saying: "If I Win On Wednesday I'm going to fit the Nextbase 412GW dashcam to my (insert car here)".
Remember only one entry per member is allowed. Entries are open until midnight next Tuesday, with the winner being selected at random and announced next Wednesday. Remember to set a reminder to check back next week to see if you've won!