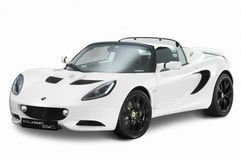 Euro 5 emissions regulations are set to kill 1.8-litre Lotus Elises and Exiges in EU markets by the end of 2010, and Lotus is to mark the occasion with two special editions. The Elise SC and Exige S-based cars will be named RGB, after former director of vehicle engineering, Roger Becker.
The RGB Special Editions will go on sale in September, and are available in four colours: Aspen White, Starlight Black, Solar Yellow and Carbon Grey. Each one is also identifiable by a numbered interior plaque, Roger Becker's signature on the side of the bodywork and a monochrome Lotus nose badge.
The RGB Lotuses get the Sports and Touring equipment packs as standard. The Elise SC RGB gets the 217bhp supercharged version of the Toyota 2ZZ VVTL-I 1.8, getting it to 60mph in 4.3secs, while the Exige RGB uses the full-house supercharged and intercooled 1.8, which gives 257bhp and a 0-60mph time of 4.0secs.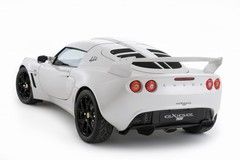 "I am honoured that Lotus has named these two special editions after me, especially as it allows me to offer the customer my favourite specifications," said Roger Becker, who retired from Lotus in January. "The past 44 years have been an incredible journey and I'm looking forward to watching Lotus progress in the future."
Andreas Prillmann, Chief Commercial Officer for Lotus Cars said: "I would like to thank Roger for his dedication to Lotus. It's fitting that an exclusive number of the last of the 1.8-litre Elises and Exiges for Europe are dedicated to Roger, who has been instrumental in the development of so many Lotus cars over the years, in particularly the Evora, the Exige and the recent versions of the Elise."
Although the EU versions of the Elise R and SC, and the Exige S and Cup 260 die at the end of this year, production of the cars continue for all other markets. The latest 1.6-litre Elise will continue in European markets.
Technical specifications:
The Lotus Elise SC RGB Special Edition in more detail
• 217 hp (220 ps) supercharged 1.8 litre engine
• Lotus ultra lightweight forged alloy wheels
• Sport pack
• Touring pack
• Four paint colours – Aspen White, Starlight Black, Solar Yellow & Carbon Grey
• Roger Becker signature on rear of the car
• Roger Becker numbered plaque 
• Monochrome Lotus badges 
• Air conditioning
• Recommended Retail Price:
o UK: £38,550 (including VAT)
o Euro Zone: € 43,655 (excluding regional taxes)
o Switzerland: CHF 71,435 (excluding taxes)
Official European Combined Cycle = 8.5 litres / 100 km (33.2 mpg)
Official European Extra Urban Cycle = 6.4 litres/100 km (44.1 mpg)
Official European Urban Cycle = 11.8 litre/100 km (23.9 mpg)
199 g/km of CO2
The Lotus Exige S RGB Special Edition in more detail
• Standard Features
• 257 hp (260 ps) Supercharged 2ZZ 1.8 engine 
• Lotus ultra lightweight forged alloy wheels
• Performance pack
• Sport pack
• Touring pack
• Four paint colours – Aspen White, Starlight Black, Solar Yellow & Carbon Grey
• Roger Becker signature on rear of car
• Roger Becker numbered plaque
• Monochrome Lotus badges 
• Structural shear panel which gives increases lateral stiffness to the rear subframe by 30%
• Air conditioning
• Recommended Retail Price:
o UK: £41,950 (including VAT)
o Euro Zone: € 50,042 (excluding regional taxes)
o Switzerland: CHF 81,887 (excluding taxes)
Official European Combined Cycle = 8.5 litres / 100 km (33.2 mpg)
Official European Extra Urban Cycle = 6.5 litres/100 km (43.5 mpg)
Official European Urban Cycle = 11.9 litre/100 km (23.7 mpg)
199 g/km of CO2