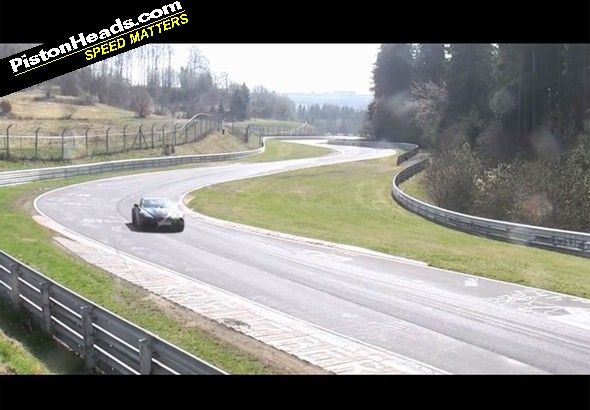 PistonHeads has got its hands on this footage of an Aston Martin Vantage apparently giving off a turbo-esque whistle.
Our man at the 'ring, Dale Lomas, took this rather intriguing footage from the trackside during an 'Industry Pool testing day.
Listen carefully as the car clears the final apex and you might be able to make out what sounds like turbo boost pressure being released. And despite the V12 Vantage bodywork, is it us, or does that sound like a V8?
To be perfectly honest, we have no idea. But we do know that, what with the pressure on downsizing currently infecting motoring at every level, we wouldn't be at all surprised if the folks at Gaydon were at least toying with the idea of an emissions-friendly forced-induction V8 to replace the company's venerable V12.
So what do you think? Are we imagining it, or is there some sort of clandestine turbocharging going on at Aston?