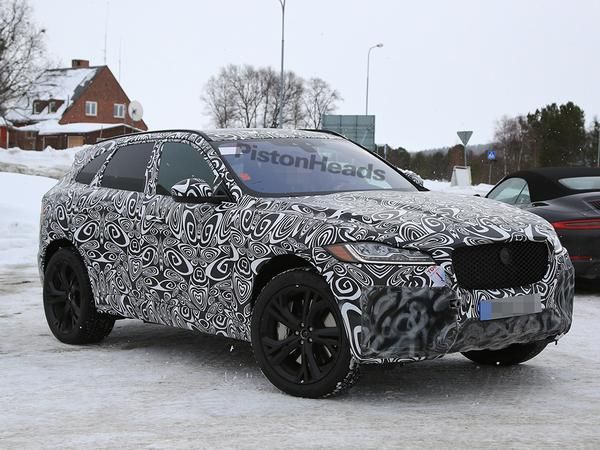 Before considering the prospect of an SVR-branded
F-Pace
it's worth revisiting what JLR Special Vehicle Operations boss
John Edwards told us
back when his division was established. At that point it was just a brand without any product; the
Range Rover Sport SVR
followed and then the first Jaguar version - the
F-Type SVR
. What Edwards had to say about the blueprint for SVR product still stands though.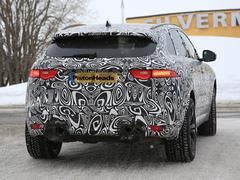 "We would badge our sports performance derivatives as SVR, be they Jaguars or Land Rovers," he told us. "To wear that badge they will have to satisfy the DNA of an SVR and that's about reduced weight, increased power, power to weight ratio, it's all about improved aerodynamics, it's all about distinctive styling, improved vmax, 0-60 and track times. If you can tick each of these boxes then you qualify to wear the SVR badge."
With the Alfa Romeo Giulia Quadrifoglio rudely barging into a party BMW M, Mercedes-AMG and Audi RS consider a private gig and bringing with it 500hp-plus and a daft 'ring lap the obvious hope would be an XE SVR. Just think - a small Jag saloon with the F-Type SVR's supercharged V8, more than 500hp and an exhaust note to make even the pumped up Alfa Romeo seem a little underplayed. And leave the M3 quivering in the corner.
We can live in hope on that one. If it does happen JLR obviously puts a rival to another new fast Alfa - the 510hp Stelvio Quadrifoglio - as a greater priority. Grudgingly you'd have to admit the business case for this is sound enough, a spicier F-Pace also making some noise for the Jaguar SUV to compete with recent hysteria over its Range Rover Velar derivative.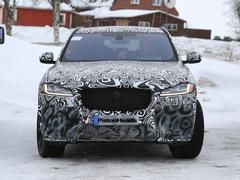 Confirmation of such a car would appear to come from these spy shots of a quad-exhaust F-Pace out testing, the extra pipes in the rear valance crudely hidden behind improvised mesh. Big monoblock brake calipers and further camo over what would appear to be large intakes in the front bumper add further weight to the spy snappers' claims we're looking at an F-Pace SVR here. Will JLR go full beans and fit the long-serving supercharged V8 in it? It's suitably ... dramatic in the Range Rover Sport SVR after all. And is proven in terms of both impressive power and noise output. Alfa Romeo gets 510hp from a V6 though and Porsche is yet to give the
440hp Macan Turbo
more than six cylinders - going to eight would certainly give a hot F-Pace serious bragging rights.
Sooner they're done with this sooner they can crack on with that XE SVR too. Pull your digits out lads!
[Photos: S. Baldauf/SB-Medien]