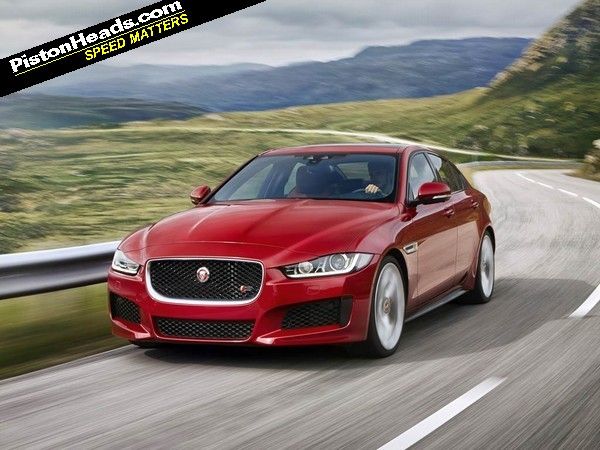 Jaguar's ceaseless excitement around its new family of 'Ingenium' diesel engines can perhaps be forgiven. After all, it isn't every day that a new £500m, 100,000sq m engine factory opens to build powertrains for a Jaguar's new compact executive challenger.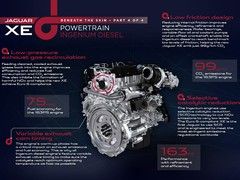 Need more info? See here!
Facing the best that Audi, BMW and Mercedes can produce necessitates some very good powertrains. The numbers now confirmed for
the XE
diesels really do deliver on Jaguar's 'benchmark efficiency' claims; the headline-grabbing 99g/km, 75mpg lower-powered diesel matches a 320d Efficient Dynamics on power and torque exactly (163hp/280lb ft). A 180hp/317lb ft version of the 2.0-litre Ingenium diesel will rival the 'regular' 184hp 320d. For reference the comparable
C-Class
is 170hp/295lb ft combined with 64.2mpg and 109g/km. If you really, really still want an A4 instead then a 2.0 TDI 163 Ultra is 163hp/295lb ft plus 64mpg/114g/km. And we solemnly promise to never be so diesel obsessed ever again.
As clean sheet designs sharing nothing with existing JLR diesels the Ingenium units should be exemplary. To that end the engines are all-aluminium with twin balancer shafts to minimise vibration. Refinement is really being pushed with an acoustic sump cover, decoupled injectors and 0.5mm ovality on the inj... it'll be a quiet diesel, let's leave it at that. Of course they also comply with every emissions regulation going as well
Obviously the Ingenium engines will be the most popular in the UK (this diesel discussion is all for you, see) and launched in the XE alongside the 2.0-litre turbo petrol and F-Type sourced supercharged V6. Let's hope the next powertrain story on the XE features is rather more PH. And mentions a V8.