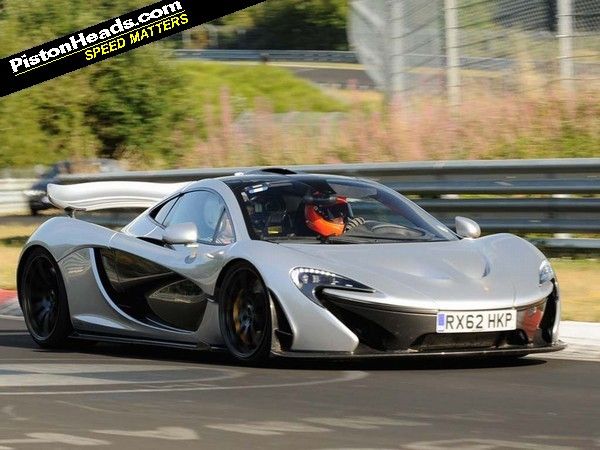 We had to ask. Even though we could probably have written out the answer for ourselves. When Dale explored the whole
'sub seven' issue
shortly before Porsche confirmed it'd done just that
in the 918 Spyder
he had a McLaren bod he'd met out there as saying, "Without a sub-seven lap time, we probably won't even mention we were at the Nurburgring."
Well, the rumour mill said on the first attempt the P1 went 7min 4sec and now it's saying on a return visit it's done 6min 47sec. Off the back of confirming the P1's performance stats you'd have thought a lap time would've rounded things off nicely, not to mention throwing a gauntlet down to LaFerrari.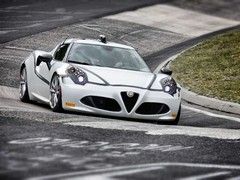 4C fastest in ... the class it claims as its own
But when we asked McLaren we were told, perhaps unsurprisingly, "It is all just purely speculation. There is no secret that a car is over in Germany at the moment with a team of development engineers, who are working on calibrations and final tuning, but no lap times of any circuits have been set."
Apart from the '10 seconds faster than anyone' around the Top Gear test track, claimed by one Ron Dennis, that is.
Moving on, if the P1 remains bashful about its lap time at the 'ring the Alfa Romeo 4C is anything but and having set a time of 8min 4sec Alfa Romeo has hunted around for a category in which this is the fastest time and settled on ' fastest time of cars with engines under 250hp'. Set by official 'ring hand Horst von Saurma just a couple of weeks after Porsche set its record the time proves ... that. Anyone care to lend us an S2 Exige S?
[Sources: WorldCarFans, Top Gear]