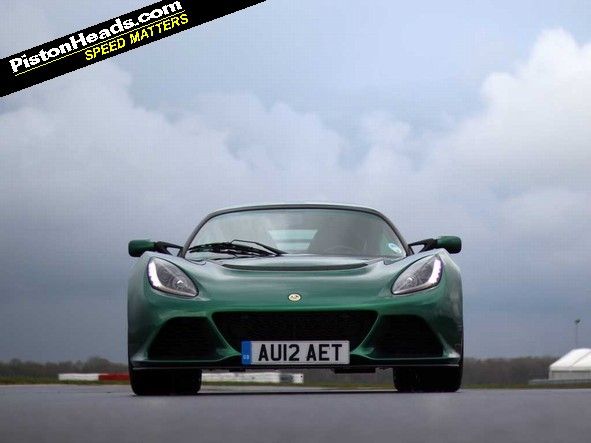 Lotus will not have a presence at the Paris motor show in September, it's been revealed. Just two years after the British sports car company, with Dany Bahar at the helm, used the last Paris show to unveil
a grandiose plan to launch five new models in five years
, Lotus will not even have a stand at the Salon Auto in 2012.
According to US mag Car and Driver, the show's organisers have confirmed that Lotus has dropped out altogether, quite a difference from the big-money stand and celebrity-studded hubris of two years ago.
But a lot has happened since then. Bahar has gone, parent company Proton has a newowner and Lotus stopped splurging on going racing with revenue it wasn't generating (the Lotus F1 is just a name these days). But does this mean Lotus is in real trouble?
Not necessarily. There have been persistent rumours that Proton's new masters atDRB Hicom don't see the value of keeping Lotus in its portfolio, but we don't doubt that there is value in the company in its fabulous engineering know-how, its ability to make damn fine sports cars (we're thinking new Exige S here) and that awesome heritage, as emphasised by it being the featured marque at this year's Festival of Speed.
But the company's product plans are certainly under review. And if that means taking Lotus away from the likes of Mansory and Swizz Beats, and steering it away from taking on Ferrari, then that could well be a good thing...

---
UPDATE: we have just received the following explanation of the Lotus's move from the horse's mouth, as it were...
Group Lotus has announced that it is undertaking a review of all marketing and promotional activity as part of a plan to re-focus the Norfolk-based car company.
The review will aim to ensure that the recent new investment from parent company DRB-HICOM is used in the most productive and cost-effective way to ensure the delivery of high quality and technically innovative products to the market place.
A company official when contacted said: "Group Lotus has some of the most technically gifted and talented staff anywhere in the automotive industry and the company is determined that they will be given the opportunity to flourish."
"Our parent company DRB-HICOM have invested new funds and it is my job to make sure that investment is used in a way that can drive the company forward. We are working on a number of new developments which require funding and that must be my priority. This company will only have a bright future if the innovation culture is encouraged," he added.
As part of this review, Group Lotus has decided that Lotus will not attend this year's Paris Motor Show."