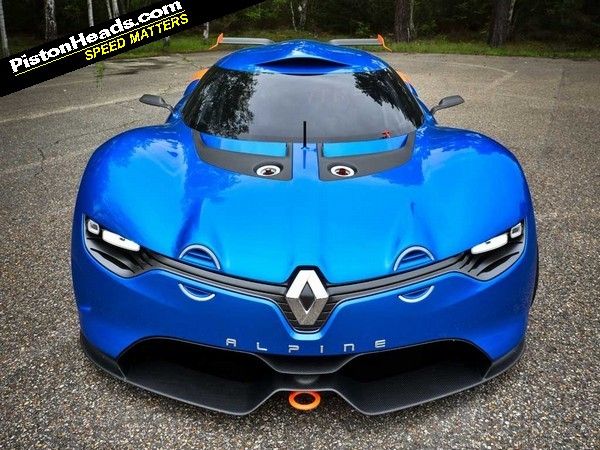 So the
rumours were true
- Alpine and Caterham have officially parted ways this morning. In a joint statement issued on behalf of the short-lived cooperative formerly known as the Societe des Automobiles Alpine Caterham, Renault confirmed it has now bought the British brand out of the deal, acquiring 100 per cent of the venture in the process.
Predictably, the fledgling sports car (revival) operation becomes Societe des Automobiles Alpine as a result - although this change won't go through until a general meeting is held later this month.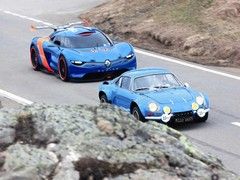 Expect purer expression of Alpine's heritage
No-one is saying if any money changed hands (ownership was previously split 50:50 between Renault and Caterham Group), but interestingly the statement hasn't ruled out other forms of cooperation in the future. Albeit with the proviso that these would need to be "in line with each company's strategic policy directions" - thus giving credence to the suggestion that 'creative differences' were behind the scenes.
As PH had previously observed it was odd that no-one on the Alpine side of the operation seem to have any real knowledge of (or even interest in) the existing Caterham product portfolio. So perhaps the whole thing was doomed from the start. We did ask Caterham for a comment, but were referred back to the official statement as the only source of news at this stage.
New Alpine Berlinette and new Caterham C120 still on the cards
On the plus side, both parties have confirmed that they are still moving ahead with new sports car plans, although obviously now independently.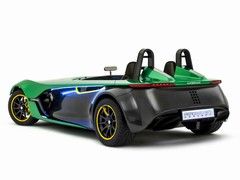 Caterham's post-Seven plans to be confirmed
In a separate release, Alpine is promising to launch the "Berlinette of the 21st century" in 2016. The previous Alpine Berlinette being the
legendary A110
, this suggests we can look forward to a lightweight rear-wheel drive coupe,
as speculated
.
Bernard Ollivier remains at the head of Alpine project, saying: "With 90 per cent of design specifications complete and an interior design to be finalised before the summer, enthusiasm is growing around the future Alpine production car. The key words for the vehicle are style, enjoyment and sporting spirit."
We note with some concern that affordability appears to have fallen off that list. But Dieppe has once again been confirmed as the site for chassis and bodywork assembly for the new Alpine.
Caterham was more succinct, simply saying that more news about the 'C120 project' will be available in "due course" - which we're lead to believe actually means a matter of weeks.