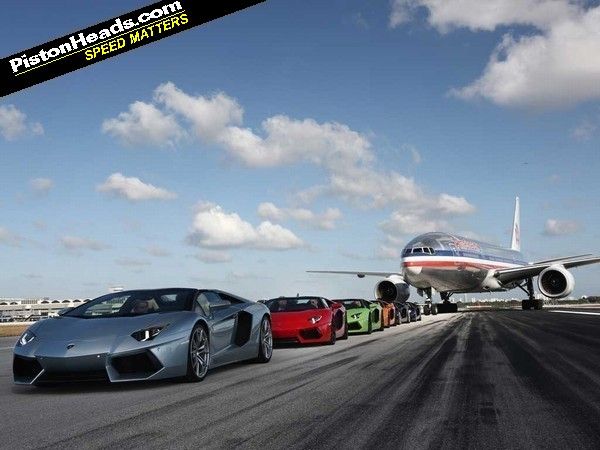 Any dusty old runway would have done, truth be told. But, ever keen to make a noise about stuff, Lamborghini twisted some arms, greased some palms and did whatever was necessary to briefly close the south runway at Miami's international airport to run five
Aventador LP700-4 Roadsters
at over 200mph to kick off a 10-day "media launch and dealer education programme."
Our invitation must have got lost in the post or something.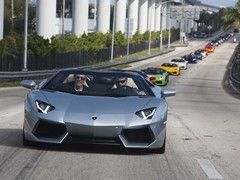 Best place to launch a Lambo? Not sure...
Anyway, why did they do this? Um. Well. Because it proved that the Aventador can go faster than the typical take-off speed (150-180mph) of the airliners that can usually be found there, apparently the busiest airport for international flights in the US. Or so boasts the press release.
Skinny-suited Lambo boss Stephan Winkelmann was suitably thrilled about this very public maxing out of the new Aventador Roadster, saying he could "think of no better place to celebrate its launch" than Miami. If you beg to differ feel free to suggest alternatives below.
Pressed for a comment Ken Pyatt, deputy aviation director for Miami-Dade, said, "Both our organisations are focused on efficient performance and providing our customers with innovations." Suggesting he'd perhaps stumbled into the wrong press conference. Or was as confused as the rest of us as to the need for Lamborghini to prove this point.