The last PH Bertone news story was on the stunning
concept from Geneva last year, and the exciting possibility of a limited production run. Today the news is rather less auspicious with the design house reportedly having gone bust.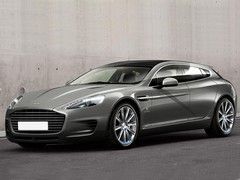 Jet 2+2 production even less likely now
Despite generating 20m euros revenue in 2013 thanks to Chinese projects, the cumulative effects of redundancies, lawsuits from suppliers and additional court cases have proved too much for Bertone.
To see such an iconic design house cease trading is of course sad news for enthusiasts everywhere. As well as the legendary Bertone designs (Miura, Stratos, Countach), there were some lesser known stunners as well: Iso Grifo, Fiat X1/9, Cizeta V16T and Alfa Montreal to name just a few. We'll overlook the Fiat Punto Cabriolet and Daewoo Espero in this time of reverential reflection.
According to GTSpirit though, a rescue plan could be in place for Bertone. A Turkish firm has apparently expressed interest in buying it for $2.7 million and other Italian companies could be involved too. So there could be light at the end of a very dark tunnel for Bertone, any news of which we'll be sure to update you on. For now, here are some pictures of its greatest styling work. Enjoy.