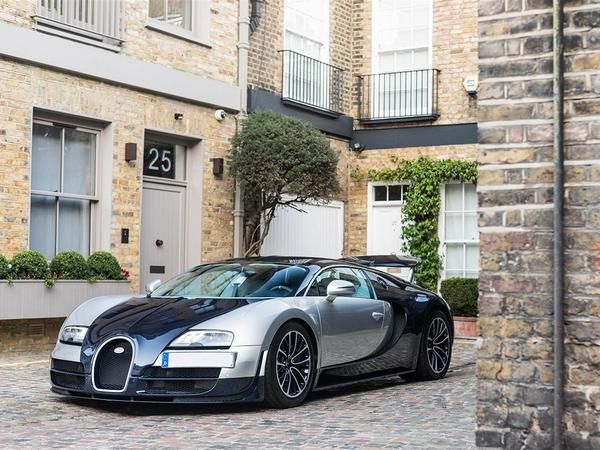 It has been said that the Veyron is simply a numbers car, a Top Trumps ace if you will. Hard to deny thanks to those numbers - given a quad-turbocharged W16 producing 1,200hp, 1,100lb ft, a limited top speed of 258mph and a price tag of 1.6m euros (plus taxes) it's hard to look beyond them and consider it as anything more. Are we missing something though?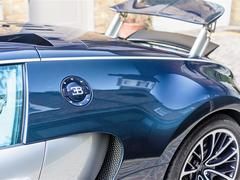 When Steve Sutcliffe first drove
a Veyron Super Sport
for PH back in 2010 it was described as an experience beyond comparison, other than what it might be like going into hyperspace. Seemingly there is no shunt of acceleration, more a swelling to the point of explosion whilst still remaining refined and luxurious enough to cosset the billionaire occupants. Sounds like something you would use to race a jet down a runway doesn't it?
Limited to 30 units, the Super Sport had a revised aero package and more power, not that it needed it. Capable of hitting a certified Guinness Book of World Records speed of 268.9mph customer cars were limited to 258mph to protect tyre disintegration. Talking of tyres, a Veyron SS isn't going to be a common occurrence on your commute, especially when replacement tyres cost the same as this Renault Sport Megane Cup-S and the wheels will need replacing after every fourth set due to stress cracks. But that won't trouble the typical new owner who, according to Bugatti, also owns about 84 other cars, three jets and a yacht.
The Veyron showcase is known to have lost Bugatti - or rather its VW owners - a shocking £1.43bn by 2013, equalling a loss of nearly £4m per car. This one is number 27 of 30 built in 2013 in silver white wings and blue carbon fibre, priced at 2.1m euros plus VAT with 6,000 miles on the clock. The advert describes it as a Veyron plus 15 per cent - if you consider the Chiron merely a repetition of the same formula and crave the true trailblazing original this is a rare chance to make the dream a reality.
---
BUGATTI VEYRON SUPER SPORT
Engine: 7,993cc, W16 quad-turbocharged
Transmission: 7-speed dual clutch, all-wheel drive
Power (hp): 1,200@6,400rpm
Torque (lb ft): 1,100@3,000-5,000rpm
MPG: 12.2 (NEDC combined)
CO2: 539g/km
Recorded mileage: 6,000 miles
Year registered: 2013
Price new: 1.6m euros plus taxes
Price now: 2.1m euros plus taxes

See the original advert here
[Sources: Autocar]