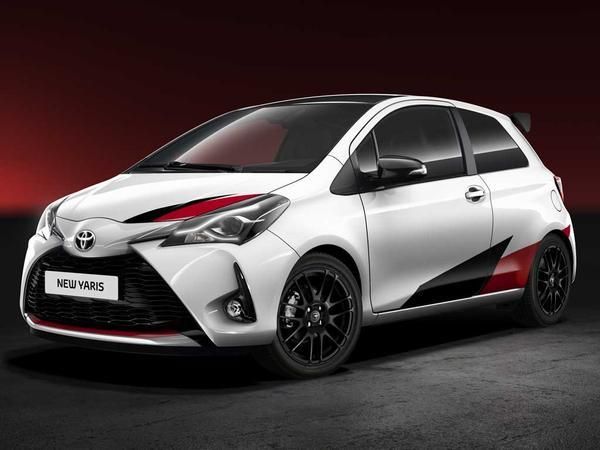 Remember how Citroen dominated WRC for the best part of a decade but somehow never got round to giving us a suitably heroic road car to celebrate the fact? Still seems bonkers now, especially given how everything from old Escorts to Integrales maintain passionate fanbases off the back of rally heritage. See also the 90s craze for Japanese rally reps and Audi's continued use of 80s Quattro rallying success to support its performance product to this day.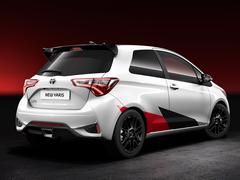 A proper Toyota hot hatch again? Excellent!
Toyota can't be accused of missing the same trick though. The mad looking Yaris WRC is among the most eagerly awaited new cars from the pending 2017 championship and has grabbed much of the attention in
pre-season testing
. Before the car has even made its competitive debut though Toyota has confirmed it'll be bringing a new hot hatch Yaris to the Geneva show in March "forging a link between the Yaris WRC and the standard road-going model range" that'll nicely shake up the hot hatch market.
The timing is good too. The Fiesta ST is arguably the benchmark B-segment hot hatch but there's a new Fiesta coming and the hot version is yet to be confirmed. Details from Toyota about the Yaris are thin but it has confirmed "more than" 210hp, meaning this will most definitely be a 'proper' hot hatch contender and ready to pick up where the Fiesta leaves off. It's also a decisive move to the sporty for Yaris which, warm T-Sport version aside, has never really shrugged its white goods image.
There's more than a bit of anticipation about the new WRC era with its faster, wilder looking cars and promise of a return to Group B excitement. If Toyota's move prompts a similar showroom battle between manufacturers and inspires a new generation of feisty hot hatches off the back of it then we're all winners. See, we told you WRC 2017 was a reason to be cheerful didn't we...