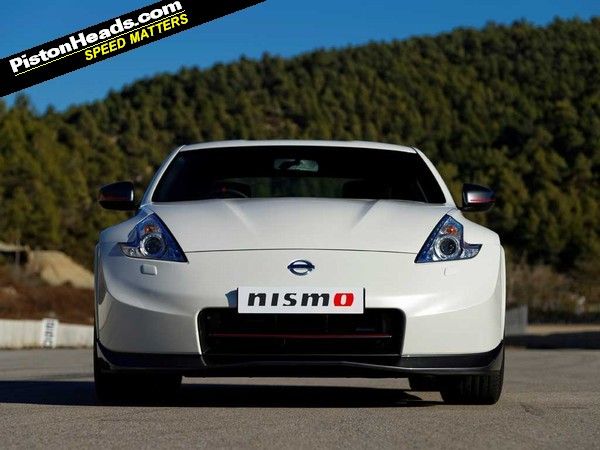 A couple of weeks ago, we brought you an early peek at Nissan's new
Nismo-tuned 370Z
. Although the company hadn't yet released details of the model, they gave us a sneak preview at the launch of the
Juke Nismo
, which revealed that the new model would be getting a 344hp version of the standard car's 328hp 3.7-litre V6, as well as significant aerodynamic and suspension upgrades.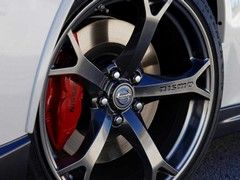 Nismo gets GT-R's brake hoses & fluid
Well, Nissan's  now officially taken the wraps off the 370Z Nismo, and in doing so, it's given us more detail on the new model. That V6 gets a special Nismo dual exhaust system and 'Nismo tuning' (most likely a tweak to the ECU's map) to achieve that 16hp power increase over the standard car, as well as a torque increase from 244 to 273lb ft. The result is a 0-60 time of 5.2 seconds, and while that's only a tenth of a second faster than the standard car's, Nissan promises that the improved throttle response will make more of a difference than the on-paper figures would suggest.
As, indeed, should the Nismo's race-inspired aerodynamics. The jutting front bumper is a love-hate thing (one PHer suggested it makes the Nismo look as though it's belming, and not without reason) but both it and the aggressive rear diffuser work together to help improve airflow under the car. Together with the chunky rear spoiler, Nissan says, the whole lot should give the Nismo levels of grip that approach those of the GT-R. What's more, it'll be allied to an 'extensively re-engineered suspension and chassis setup', which Nissan claims will enhance stability and handling. The Nismo's brakes have been looked at, too, with  high-rigidity brake hoses and high-performance brake fluid, both coming from the GT-R.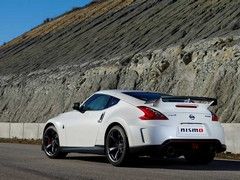 Nismo > TRD? Seems that way
It's a pretty comprehensive upgrade package, then. And, it has to be said, one that's somewhat more convincing than the TRD package
announced last week
for the GT86. Indeed, the 370Z Nismo rather shows what a car the GT86 TRD could have been; even though it'll cost more, it sounds like it'll offer far more too, making the £6,000 charged for the TRD feel rather hollow.
Which brings us neatly onto the thorny issue of price. There's no official word yet, but in the same way as the standard 370Z undercuts Porsche's Cayman – the car Nissan would like to consider as one of its main rivals – by about £10,000, so we can expect the Nismo to do the same to the Cayman S. In other words, expect it to cost around £40,000, if not a touch less.