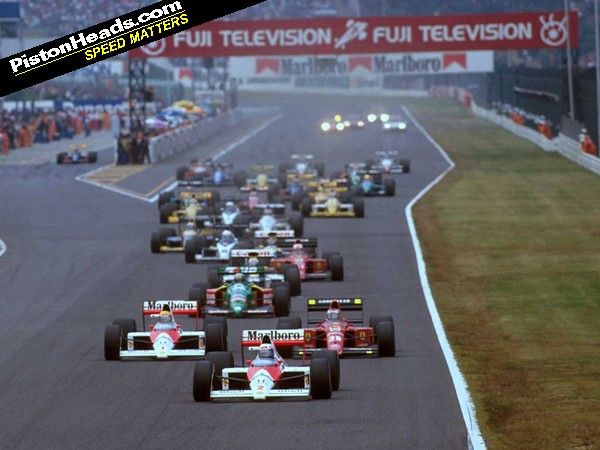 Of all the ghosts of Grand Prix racing it's arguable Ayrton Senna's looms largest, at least in recent memory. And ghostly is the only real way to describe
this tribute
to the great man by Honda, based on the eery combination of some archived Senna telemetry from a lap of Suzuka and a load of lights and speakers laid around the same.
Now, whether they actually did this or not, the illusion of Senna's ghost driving around Suzuka at night, relayed through a chain of speakers and lights and using revs and gear changes matched to his real telemetry is a fantastically bold idea and a fabulous tribute to his enduring legend.
Suspend your disbelief, immerse yourself fully in the experience and look forward to the return of Honda-powered McLarens in the not too distant future. And if this has whetted your appetite and there's enough tea in the pot for a top-up you can revisit our previous Senna-based Time For Tea? offerings here and here. Go on, it's Friday.
[Source: Honda, with a tip of the hat to AxisOfOversteer, Photo: LAT Photographic]