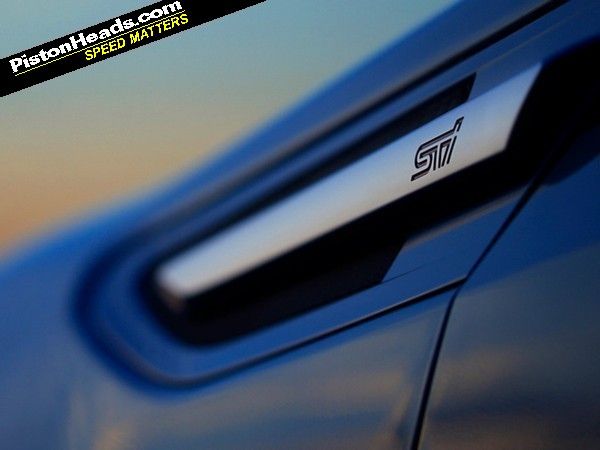 So with the Impreza
no longer available in Britain
, Subaru needed a new STi flagship. And no discussion around the
BRZ
(or the
Toyota GT86
) is complete without a debate on its power. Hopefully you can see where this is going...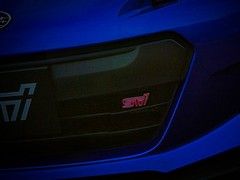 This honestly is the biggest clue so far...
Some rather grainy 'teaser images' have surfaced on the Japanese STI website depicting the pink Subaru Tecnica International initials on a BRZ. For now, all that's on show is the front grille/numberplate and wing. They're accompanied by a 'purity of handling' slogan, with not even a hidden hint at extra power.
But a boost (pun intended) of some kind is inevitable, so what can we expect? Well, the Forester is available with a turbocharged version of the BRZ engine making 240hp and 258lb ft, which would certainly address concerns surrounding the standard car's 200hp and 151lb ft. But would a turbo (and its lag) compromise the driving experience? And can it fit?
A supercharger would eliminate the throttle response issue, and a few tuners have already pursued that path; it's a solution that's been hinted at by important programme chief Tetsuya Tada too. Replacing components to liberate extra power whilst maintaining the boxer's atmospheric status is another option, but some sort of forced induction looks likely. There's even been rumours of a KERS-style hybrid system...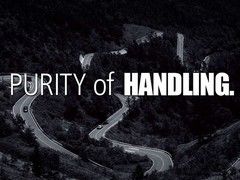 We'd assumed this already Subaru
Subaru announced recently that a range of Pro-R performance, handling and styling modifications would soon be available through dealers for the BRZ. Toyota have already launched a
GT86 TRD
moreover. Will Subaru throw the whole catalogue at an STI? Let's hope it's more appealing than the
BMW Performance
accessories...
Of course, this is all conjecture given Subaru has only confirmed that a BRZ STI will be made and nothing more. Still, it's good to see the STI lineage will continue, albeit in altered form. Toyota, your move...