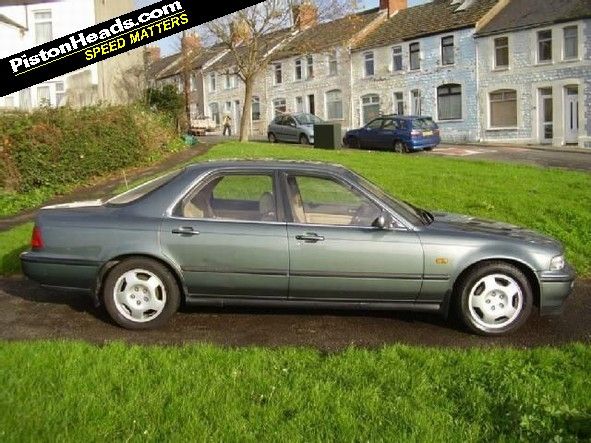 Normally Shed uses near-enough every penny of its hypothetical £1k budget. But today's SOTW is different, because even if you shell out the full asking price you'll still be left with £605 in change.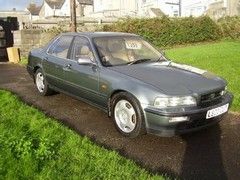 That's right, we've picked out what appears to be a perfectly serviceable couple of tons of Japanese barge goodness - a £395 Honda Legend. For the price of a moderately specced PS3 and a couple of games.
That gets you a 1994 L-plate example, with 132k miles on the clock, although the MOT is quite short - you'll need to renew the ticket next March.
In all honesty, we could probably have found slightly smarter Legends within the bounds of £1000, but the proud proclamation of the dealer (Dock View Trade Cars in Barry, Wales) that there's "No bulls***...just cheap cars!!!!" - tickled us so much that, well, we simply had to include it.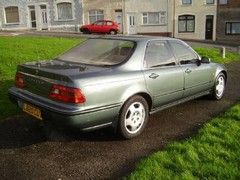 So what do you get for your £395? Well, this is the second-generation Honda Legend, meaning an updated platform that was not shared with the Rover 800 and a decent 235hp from its 3.2-litre V6. It's perhaps not the most exciting of luxury vehicles, and it probably will be mistaken for an Accord minicab on more than one occasion, but provided you don't end up with a back seat full of kebab-wielding drunkards you'll find that it's a bit more subtle a steer than a tatty Bee-Em or Merc.
And if the 1994 Legend is a bit too old for you, there's always a newer Mk3 Legend to ponder, and this one looks particularly tidy for just £595. In fact, if you can't decide you could always get both within Shed's budget and, with a bit of haggling, have enough left over for a slap-up meal to celebrate...
| | |
| --- | --- |
| So what'll it be? This? | Or this? How about both? |
Advertis reproduced below
Honda Legend 3.2 V6
1994 L £395
4 Doors, Automatic, Saloon, Petrol, 132,000 miles, Metallic Green, MOT-03-2012. PAS, ABS, Alloy wheels, Central locking, Cruise control, Driver airbag, Electric windows, Leather seats, Radio, Remote locking. Insurance Group:15, Drives Very Well, South Wales Area, £395