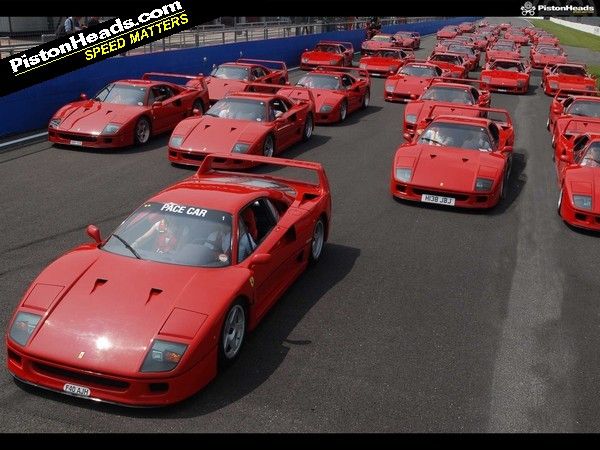 If the Goodwood Revival fancy dress party isn't your thing and you prefer an even broader range of cars doing some proper racing, this weekend's Silverstone Classic is well worth a visit. And if you hadn't committed due a (perfectly reasonable) expectation of a washout and F1-style parking chaos then - whisper it - the weather's actually looking OK and organisers are assuring us all the parking is on hard standings and therefore weatherproof.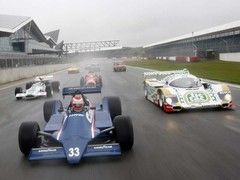 Cool cars, let's hope the weather's better
We had been supplied a great pic summing up the breadth of cars
taking part in event
, including classic F1, Group Cs, 60s tin-tops and more besides. But it's raining in that one and we didn't want you to think that's what's in store weather-wise.
So instead we've gone with another pic from an earlier meet at Silverstone to tease the fact Silverstone will host a very special parade of at least 70 Ferrari F40s to celebrate the car's 25th birthday. A pic of one F40 would have been nice. But we've done a bit better than that!
Tickets and further info can be found on the official site - let's hope that weather forecast is right!
Traditional (4:3)
Computer widescreen (16:10)
TV widescreen (16:9)
Portrait (smartphone etc)