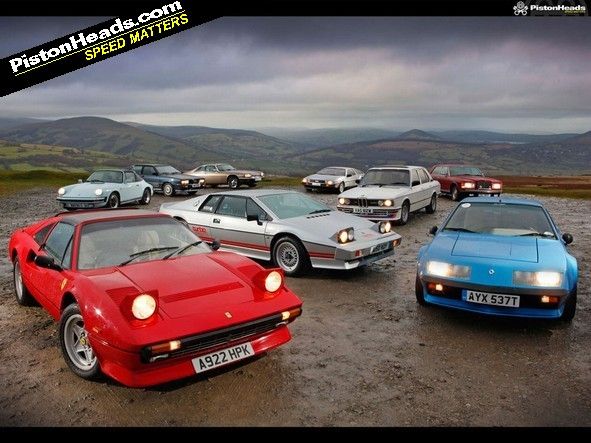 Back in 1982, a little monthly magazine was created where people who enjoyed classic motors could read all about 'em. Three decades down the line and that magazine (
Classic & Sports Car
, if you hadn't worked it out) is still going strong.
There's even a C&SC website
, wonder of all modern wonders.
So to celebrate they've created their biggest-ever issue, which is so large you can either buy it and use it as a blunt instrument (not to be recommended), or spend plenty of time reading and enjoying it (far more advisable).
Among the features within is an article comparing and contrasting the cars that were new in 1982, whence these pics come. Now, of course, these cars make suitable subjects of study for a classic car magazine. But we also reckon there's plenty to suit PH tastes, so please enjoy the wallpaper-based modern classic loveliness.
And because we were too late to send a card (even via Moonpig) on this, the occasion of their big three-zero, let's make up for it. Altogether now:
"Happy birthday to you, happy birthday to you, happy birthday dear Classic-&-and-Sports-Car, happy birthday to you...."
Full group shot
Traditional (4:3)
Computer widescreen (16:10)
TV widescreen (16:9)
Portrait (smartphone etc)
Three-car shot
Traditional (4:3)
Computer widescreen (16:10)
TV widescreen (16:9)
Portrait (smartphone etc)
Ps - if you prefer your wallpapers with C&SC logos on it, please visit the Classic & Sports Car website for a different version of the DeLorean image