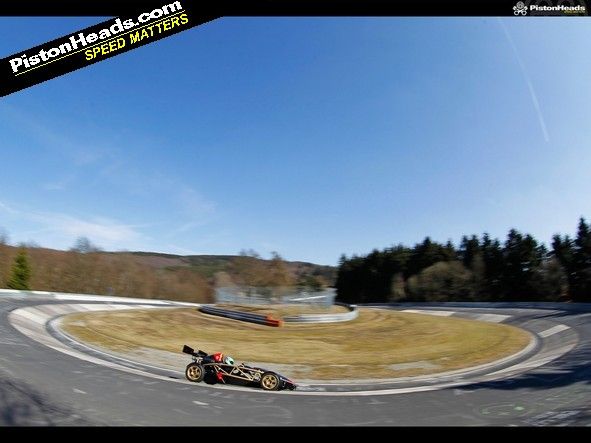 Those of you who followed
Dan's liveblog from Germany
the other week will remember that a certain Mr Chris Harris was also there at the same time, doing his video thing on both the Noble M600 and the outrageously hilarious Ariel Atom V8.
You'll be able to see the fruits of his video labours on PH in the next few weeks, but for now please allow us to titillate you with this ever-so-atmospheric shot of the Atom negotiating the fearsome Karusell.
Alternatively, if you don't like the look of the Atom and would prefer something else in the place of it, it does seem a prime shot for some tongue-in-cheek photoshoppery. But we'll leave that one up to you lot...
Pic: Frozenspeed
Traditional (4:3)
Computer widescreen (16:10)
TV widescreen (16:9)
Portrait (smartphone etc)