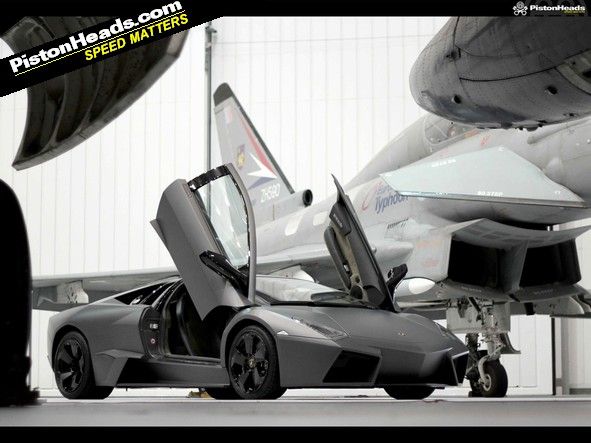 Those of you who
follow us on Facebook
will already know that Editor Dan's been off playing with various V12 Lamborghinis today, and you'll be able to read all about his findings (including musings on the new Aventador) on PH soon.
But we started off our Lambo fest earlier this week with a run around Duxford in the super-rare Lamborghini Reventon (we know, we know, it's a tough life, etc), which was a pretty special experience, by all accounts.
So we thought we'd celebrate the general Lamborgini-ness of PistonHeads this week with a spot of Reventon wallpaper, complete with Eurofighter prototype in the background...
Traditional (4:3)
Computer widescreen (16:10)
TV widescreen (16:9)
Portrait (smartphone etc)