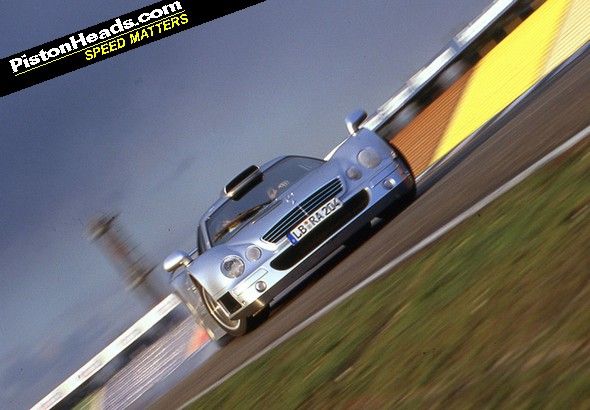 Today's POTW is a bit of a mystery. Granted, it's quite clearly a Mercedes CLK GTR road car, but the who, when, where and why of it is beyond us.
All we know is that it was quietly dropped onto our desk in transparency form by Classic & Sports Car mag's super-sub David Evans, who (quite rightly) thought it might be our sort of thing.
There is a smudged 'copyright Autocar' on the plastic surround, so we can assume it has something to do with them, but beyond that we know very little about it.
Other than the fact that the driver (who we think is on track at Hockenheim) is either massively brave or massively talented to perform such showboating. Or both.
Square (4:3)
Computer widescreen (16:10)
TV widescreen (16:9)
Portrait (smartphone etc)