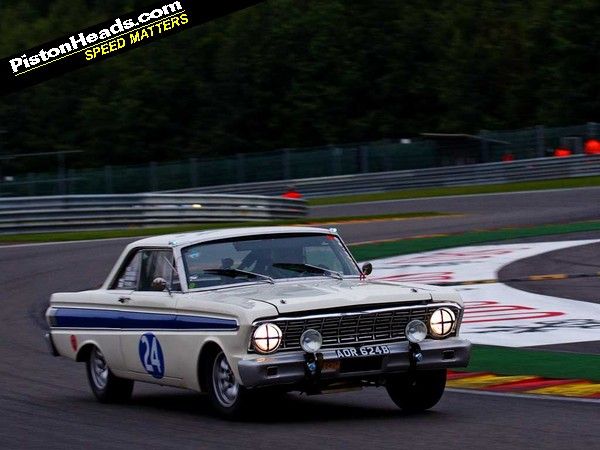 Goodwood is a spectacular show, the Silverstone Classic has some great racing but for the best blend of evocative surroundings, stunning cars and proper racing it appears you need to take a trip to the Spa Six Hours.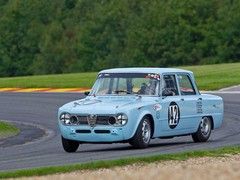 Dinky Alfa lovely but we'll stick with the V8
So reckons
Chris Harris, who returned from this year's race having driven not one but two spectacularly lovely – and very different – cars. The little Alfa Giulia Super he raced in the pre-66 touring cars event was a dainty and lovely little thing, even if the racing was no holds barred.
But we love a V8 here at PH and choosing a single image – shot by Frozenspeed's Jochen – from the selection Chris supplied with his video for Pic Of The Week had to be centred around the mighty Ford Falcon he raced in the main event with the brothers Frankel. Yes, it's a big old beast. But lighter than it looks and with "well over" 400hp and not especially grippy 215 section tyres. If you haven't seen the video yet do so. And then prime your new desktop image!
Traditional (4:3)
Computer widescreen (16:10)
TV widescreen (16:9)
Portrait (smartphone, etc)
Pic: Frozenspeed