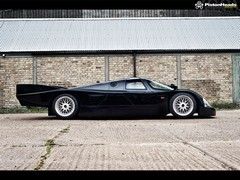 Click to preview
We don't usually use POTW to plug the PH classifieds, but we couldn't resist this shot submitted by PHer GFWilliams.
The black beauty in question is a Switec-Porsche 962C, and as our ad shows it could be yours for less than the price of a small house in the suburbs. But who needs a house anyway?
According to the blurb, the car has recently been given 'a most satisfactory thumbs up' by Slim Borgudd. Read all about it here...
Normal (1280x1024)
WideScreen (1440x900)
SuperSize (2048x1536)