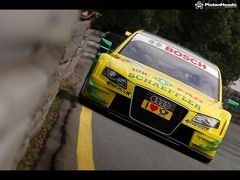 Click to preview
The DTM should be a salutary lesson to creators of tin-top race series the world over, be it touring cars or sports cars, because it is proof that you can have technologically advanced cars
and
properly close racing.
And it's set to get even better in 2012. At the moment you can only place your allegiance at the door of either Audi or Mercedes (hence the choice of POTWs), but today BMW unveils its own challenger that will take the fight to Audi and Mercedes by joining the German touring car party next year.
But while we'll have to wait to see the BMW in race action, even with just two badges on the various cars, the DTM is a pretty healthy spectacle.
Close racing, top-quality drivers (it's where hotshoe Scot Paul Di Resta has been hiding) and big crowds is a winning combination. BTCC take note...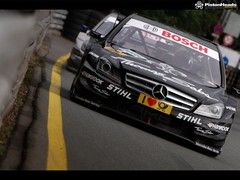 Click to preview
Audi DTM
Normal (1280x1024)
WideScreen (1440x900)
SuperSize (2048x1536)
Mercedes DTM
Normal (1280x1024)
WideScreen (1440x900)
SuperSize (2048x1536)