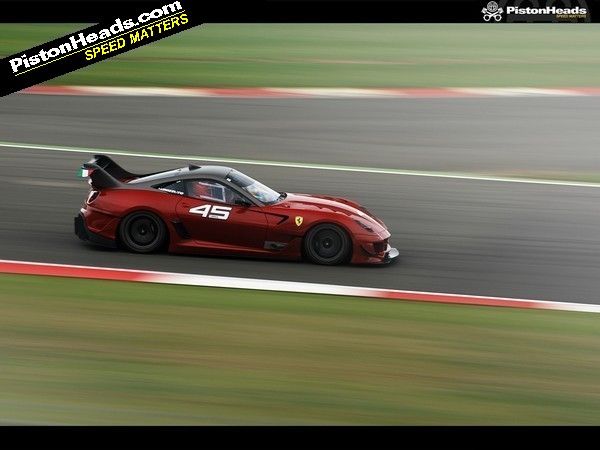 Last week 700 of you kindly joined us at the rather splendid Ferrari Racing Days Sunday Service at Silverstone, and judging by the
post-event thread
you all enjoyed it as just much as we did.
One of the PHers in attendance was Gary John, otherwise known as
ImDesigne
r, who offered us this cracking shot of a 599XX taken on the day. Those of us who were there won't forget the noise these things make on downshifts, loud isn't descriptive enough, but we're thankful these cars exist and that we got a chance to see them up close. If you were unable to attend, make it one of your life goals to hear an XX in anger, you won't regret it.
You can download this weeks POTW wallpaper using the links below, but don't blame us when your colleagues look at you strangely as you attempt to make downchange noises while you look at it.
If you want to submit a Picture Of The Week please feel free to do so. 'Free' being the operative word. Payment is non-existent (at least we're honest) but you'll see your name in lights on PH and that is almost guaranteed to bring fame and fortune. Well, maybe not, but we'll all be very grateful indeed.
Enjoy the weekend and thanks to Gary for submitting the image.
Traditional
Computer widescreen (16:10)
TV widescreen (16:9)
Portrait (smartphone, etc)