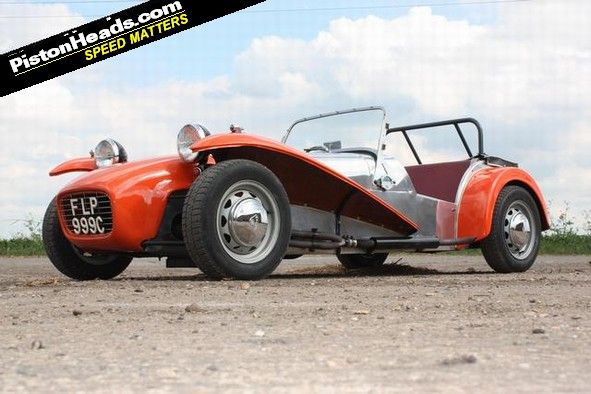 If you are 'more than just a number', or perhaps if you are followed around by a sinister white ball on a regular basis, then this could well be the 'spotted' for you.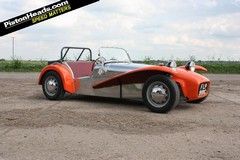 But enough Prisoner references; even if you don't harbour fantasies of being Patrick McGoohan this Series II Lotus Seven is surely quite a catch.
Restored to its original 60s spec more than 20 years ago, this 1965 Lotus Seven Series II is the spit of the famous KAR 120C, albeit without that iconic colour scheme. Looking at the ad, it's amazing how little the Caterham/Lotus Seven recipe has changed over the years, too.
Okay, so these days you can get grippy tyres, insane power-to-weight ratios, roll bars, cages, sequential gearboxes and more sophisticated suspension (should you so choose), but the links between this 1965 car and a brand-new Caterham are palpably obvious.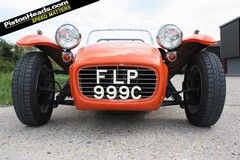 True, there is more in the way of creature comforts in the modern ones (sort of), and the live rear axles disappeared way back in the early 80s, but the basic proportions remain practically unchanged.
This old-stager isn't even particularly slow – the 1500cc Cosworth-modifed OHV Ford motor should give around 100-105hp, more than enough in a car that weighs just half a ton.
It's rare, too. Ordinarily we might be tempted to link you through to the other Lotus Sevens for sale on PH, but this is the only one. Which possibly helps to explain that £33,995 asking price. Still, there is always a fine selection of Caterhams to pick from. But that's not quite the same, is it?
---
LOTUS SEVEN SERIES II
Engine: 1,498cc Cosworth/Ford 4-cylinder
Transmission: 4-speed manual
Power (hp): circa 100
Torque (lb ft): N/A
MPG: Chap selling it says around 25
CO2: N/A
First registered: 1965
Recorded mileage: 74,000