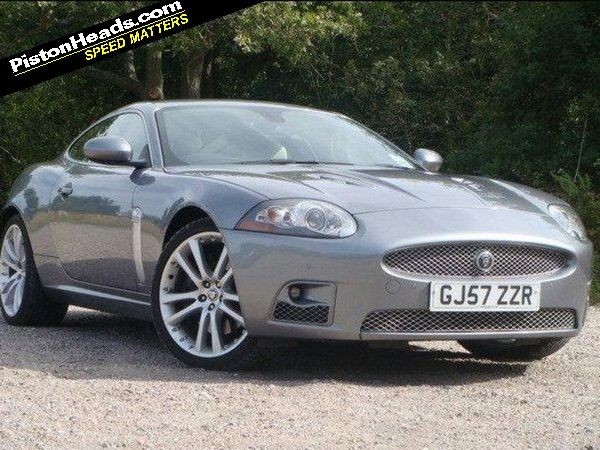 The rising excitement around the
Jaguar F-Type
launch has left Jaguar's flagship sports car the XK in the shadows. More so now the
lairy XKR-S
is hogging the stage.
But the GT coupes have their owned starring role in the secondhand market, where the earlier 4.2 XK and XKRs are beginning to look like incredible value.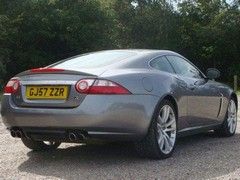 Full Jag service history is welcome
The 2007 car featured here is being sold at £22,990. For under £25k, a handful of dealer-backed XKRs are available and for a fraction less than £16,000 an
XK 4.2
could be on your drive. That doesn't disappoint with 300hp, but we're focusing on the supercharged, 425hp XKR instead.
The XKR is undeniably attractive. The proportions are classic GT, and the features are good, although the front light clusters look a little cheap with the orange indicator lenses. This was only rectified with the 2011 facelift that also introduced the R-S models.
But the very fact that the XK has only been subjected to minor cosmetic tweaks since its 2006 launch is testament to the inherent appeal and success of the original design.
The XKR has also been mechanically updated regularly to keep it competitve in a crowded segment. The 2009 facelift saw the introduction of the 5.0-litre V8 for both models, and the swivelling gear selector from the XF. Around £35,000 gets you an early 510hp facelifted XKR.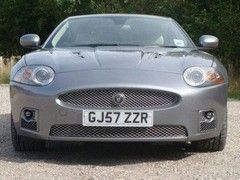 425hp means 60mph in just 4.9secs
Of course, the 4.2-litre supercharged car doesn't suffer a surfeit of performance. With 425hp and 413lb ft, 0-60mph takes just 4.9 seconds. Despite aluminium construction, the XKR was never truly lithe, but its 1,732kg kerbweight remains significantly less than rivals such as the Maserati GranTurismo and Bentley Continental GT.
This XKR, in Metallic Lunar Grey with Ivory leather, is fairly typical of what's on offer. Dark exterior shades are prevalent, often with contrasting interior leather. Every piece of equipment that could move electrically does, and a full Jaguar service history is a nice bonus.
One last thing; Jaguar regularly heads customer satisfaction surveys, reflecting the faith buyers have in both the products and dealers. So if you can support a 20mpg fuel habit and the inevitable decline into four-figure values, an XKR appears a solid choice.
Jaguar XKR (2007)
Price: £22,990
Why you should: It's the car that began Jaguar's recent renaissance, and an exceptionally good one at that.
Why you shouldn't: Any XKR still has some years depreciation left, so perhaps wait for a 5.0-litre car.