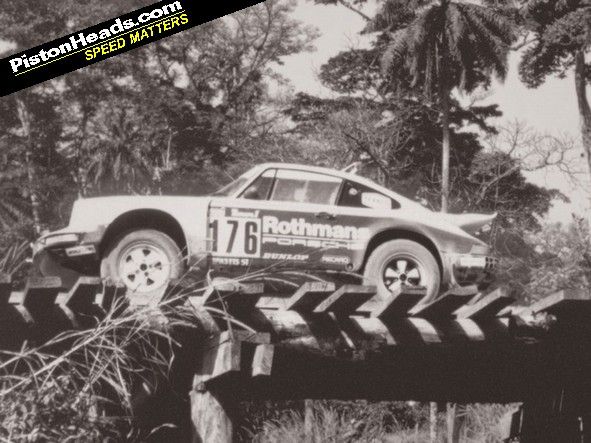 This is one for dreamers obsessed with some of the most bonkers Porsche 911s ever built.
You find some strange automotive stuff on eBay, but this really takes the spanner. What's being sold is a pair of the four-wheel-drive systems from the Porsche 953, which entered and won the Paris-Dakar in 1984.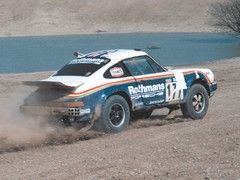 Not even an engine - just the gearbox, front and rear differentials, central driveshaft. Oh, and a gearlever on one of them.
At this point you might be asking why exactly you would want to buy them... Well, for a start these bits of metal are the precursor to the now-established 911 Carrera 4. After surviving the worst that North Africa could throw at them, the cars finished first and sixth (the latter with Jacky Ickx), and they persuaded Porsche that all-wheel-drive made sense for its legendary sports car.
Buy these and you could recreate the 1984 race winner from a standard Carrera. Raise the ride height, slap on some Rothmans livery and you'd have an awe-inspiring replica with a bona fide Dakar drivetrain. It's certainly cheaper than buying a genuine 953 - the Ickx car sold for $185,000 (£118,000) back in 2004.
They were also stuck under the 959 supercar for the following Dakar, but when none finished, Porsche upgraded the mechanical 4x4 system to an electronically controlled one for 1986 and finished first, second and sixth.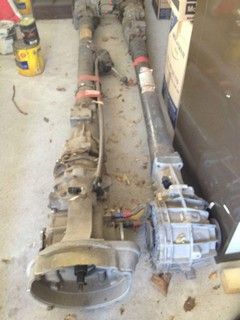 So where on earth did these come from? We emailed the seller and got the story. These are spares from the original 1984 rally, never before used. They were originally bought from Porsche (along with a 953) by Alan Hamilton, son of Mr Porsche Australia, the original importer Norman Hamilton.
Hamilton Jr eventually flogged them to Australian Porsche nut David Cavanagh, who has competed in both the London-Sydney Rally and East African Safari Rally in an original works Porsche 911.
"I thought it would be good to do Paris-Dakar in a Porsche some day, with these transmissions as the heart of the machine," David tells PistonHeads. "However, with work and family commitments and other projects ongoing, I thought I should give someone else the opportunity."
He's estimates they're worth about £20,000, which is a lot of money for something that looks like scrap metal. Turn your imagination up to 11, however, and you can hear Moroccan camel grass brushing past at 100mph.

---
Porsche 953 Dakar drivetrains
Price: £20,000 (estimate)
Why you should: You can create a replica of the bonkers off-roader 911.
Why you shouldn't: It's cheaper to buy a Cayenne Turbo.