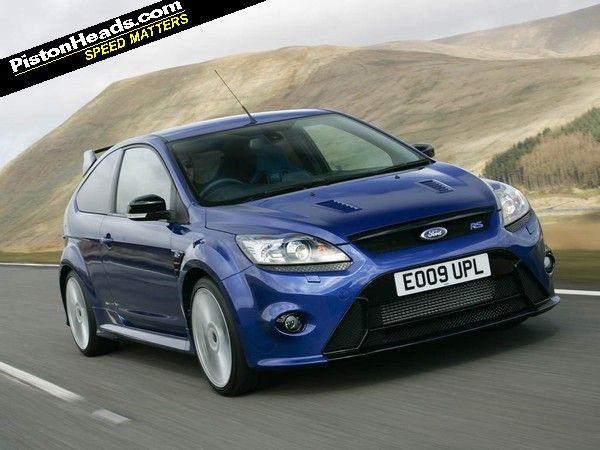 Ford had long known there was a hardcore following for its hot hatches in the UK, which is why it chose the British Motor Show in July 2008 to launch the
Focus RS Mk2
. The car went on sale the following May, with a bulging order bank for the 305hp machine. Of 11,500 RS Mk2s built, 4,000 of them found homes in the UK.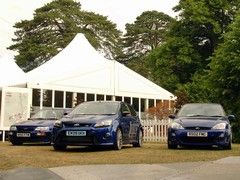 Mk2 RS part of an illustrious family tree!
For those worried the RS might end up just a warmed-over version of the ST, the RS allayed those fears with an engine that was far more bespoke. Ford loudly stated this was far more than a mere remap of the 2.5-litre five-cylinder engine. It came with a larger turbocharger, new intercooler, a stronger forged crank, silicon-aluminium pistons and graphite-coated bores.
Despite shunning four-wheel drive as many thought the car would have, Ford introduced its RevoKnuckle front suspension. Together with a Quaife limited-slip differential, the front-drive RS easily coped with the power to deliver 0-62mph in 5.9 seconds and a 163mph top speed.
Ford Switzerland came up with its own WRC Edition limited run and Ford France created five Le Mans Classic versions to commemorate the company's past victories at the 24 Hours race. However, it was Ford itself who came up with the ultimate limited edition RS Mk2 in the shape of the RS500 that cost £35,450.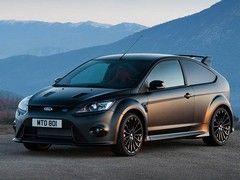 RS500 upped power further to 350hp
The 500 denoted the number of cars made rather than power output and 101 of this model were destined for the UK officially. Power was up to 350hp and torque jumped from 324lb ft to 339lb ft, helped by a larger air-to-air intercooler, larger diameter exhaust downpipe, uprated fuel pump and revised ECU map. All of this allowed the RS500 to see off 0-62mph in 5.6 seconds, though top speed was unchanged.
Other changes for the RS500 include a numbered plaque in the centre console, matt black paint finish for the body and wheels, and red brake calipers.
Today, the best RS500s cost around £40,000 for immaculate, low mileage cars that will appeal to collectors, while even more used ones are holding steady at £34,000. Standard RS Mk2 prices begin at £17,000 for higher mileage examples with full history and reach up to £26,000 for late 2011-registered cars.

---
PHer's view:
"I absolutely adore my Mk2 RS. From a petrolhead's perspective it ticks all the boxes. It's quick, sounds and looks awesome and I can get a week's shopping in the boot. What's not to like? Anyone thinking of buying a junior supercar should take a test drive. The sound of the turbo on the overrun never fails to put a smile on my face."
Allison James
---
Buying guide contents:
Introduction
Powertrain
Rolling Chassis
Body
Interior