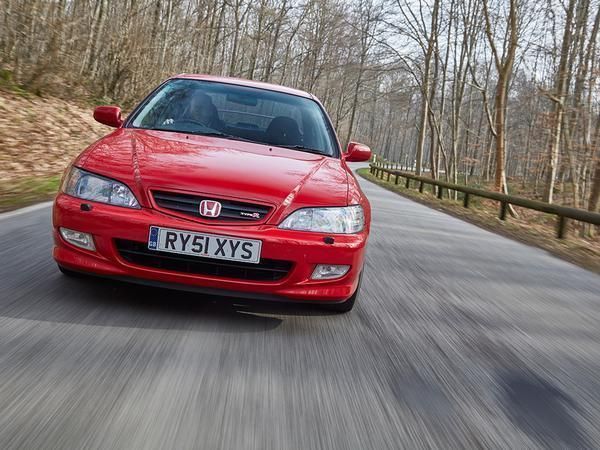 By any stretch of the imagination, the 1998 Honda Accord was not the most exciting saloon at its launch. Then, Honda had one of its periodic moments of madness and launched the Type R. In place of plodding 1.8- and 2.0-litre motor came a fizzing 2.2-litre that made peak power at 7,200rpm and would crack 0-62mph in an official 7.2 seconds but could drop that significantly in the real world.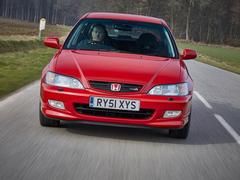 Rare, great to drive and still good value!
Of course, the engine used VTEC variable valve timing to achieve its 212hp maximum. If you wanted to keep it on the boil, you had to brush the red line before each change as the five-speed manual gearbox's ratios didn't allow any margin for laziness. It didn't help there was only 159lb ft of torque at 6,700rpm, but a helical limited-slip differential helps put every drop of power to good use.
The H22A7 engine was, and is, a glorious engine. Little wonder the Type R soon gained a reputation for being the hardest charging sport saloon you could buy this side of £25,000. Not everyone loved its all or nothing character, so it was just as well the Accord was fastidiously built and easy to live with thanks to its four-door practicality and 29mpg.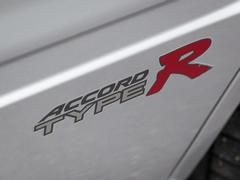 And a badge we haven't seen since in the UK
A facelifted version arrived in 2001 and the only obvious exterior clue was a front grille with slats rather than mesh. However, the gearbox had been strengthened internally to solve a problem with crunching synchromesh. This also saw the official 0-62mph time fall to 6.7 seconds.
This was all for the cars sold in Europe through Honda's dealer network, but now you may find imported Type Rs with the Euro-R designation. Confusingly, these were Japanese market machines that used the 'Euro' tag as a nod to their European inspiration and they were sold from 2000 to 2002. There are detail differences between the two versions, with the most important being the Euro-R's engine produces 220hp.
However, the same caveats apply when buying either and you'll pay from £1,500 for a high mileage example with some MOT left to run. It's worth paying more for a car that's been cared for and has a full service record, which is likely to be around £3,000. The very best can still fetch £4,500.

---
PHer's view:
"Had one new and then bought another a couple of years back for old time's sake. Still felt as good as ever, though it's needed more maintenance than I expected to keep it on song."
Dave Bunker

---
Buying Guide contents:
Introduction
Powertrain
Rolling chassis
Body
Interior
At a glance
Search for Honda Accord Type Rs in the PH classifieds