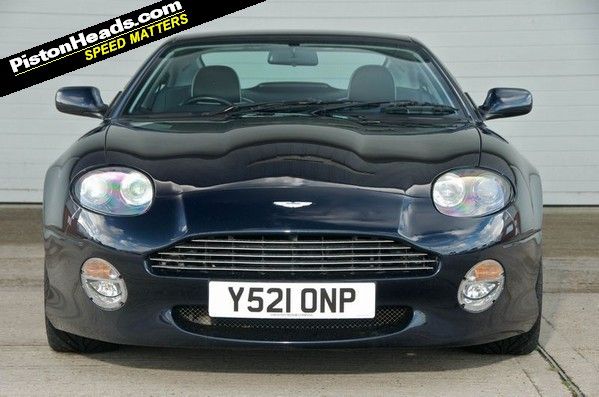 The need for a smaller, more affordable model was recognised within Aston Martin while Victor Gauntlett was still at the helm. However, it was Ford's money after the Blue Oval took charge of Aston in 1988 that allowed the DB7 project to get under way.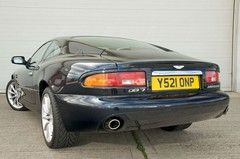 Codenamed DP1999, the project that became the
DB7
was headed by Rod Mansfield and the car soon came to be referred to as NPX within the Aston factory. More than 30 prototypes were built and tested before the eventual first DB7 production car went on sale in 1994, the car having made its debut at the previous year's Geneva Motor Show.
Claims the DB7 was simply a restyled Jaguar XJ-S are nonsense. The DB7 did use some Jaguar parts, but the DB7 was a fresh design, styled by Ian Callum, and it used a bespoke 3228cc straight-six engine with an Eaton supercharger to produce 335bhp. A soft-top Volante version was always in the production plan, but it took till 1996 for this convertible model to be revealed at the Los Angeles motor show in 1996.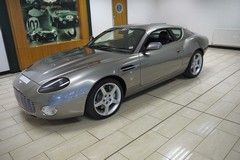 As buyers demanded more power from the DB7, Aston obliged in 1999 by replacing the six-cylinder car with the V12-engined Vantage. A 6.0-litre, 420bhp motor helped raise top speed from 165mph to 185mph and 0-60mph dropped from 5.8 seconds to 5.0 seconds flat with a manual transmission.
This set the template for the remainder of the DB7's life, though Aston launched Zagato and DB American Roadster limited editions, with 99 of each built. There was also the DB7 GT as a last hurrah from January 2003 till September 2004. It arrived as the most potent DB7 model at the Birmingham motor show in November 2002, packing 435bhp for the manual version (420bhp for the auto), though performance remained the same as for the Vantage.
The GT was the curtain call for the DB7, which had done the trick for Aston by securing the company's financial footing. When DB7 production ceased, more than 7,000 cars of all models had been built, which accounted for more than a third of all Astons ever built at that point.
Production numbers:
DB7 3.2 Coupe - 1,605 built
DB7 3.2 Volante - 879 built
DB7 Vantage Coupe and Volante - 4,156 built
DB7 TWR - 1 built
DB7 Zagato - 99 built
DB7 GT - 190 built, plus 112 GTA models
DB American Roadster 1 - 99 built

---
Buying guide contents:
Introduction
Powertrain
Body
Rolling chassis
Interior
Insurance
Search for AstonDB7s in the PH Classifieds