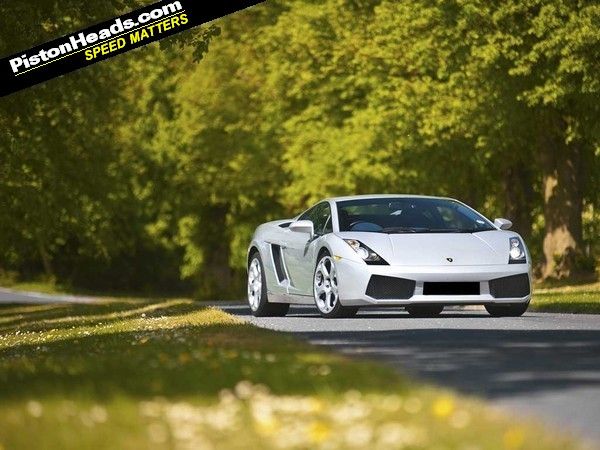 As prices of the Lamborghini Gallardo now regularly dip below £60,000 in the used market, this so-called baby Lambo looks seriously tempting as a supercar bargain. With German quality to back up the Italian engineering, we find out if a Gallardo is a whole lot of fun or a whole load of trouble.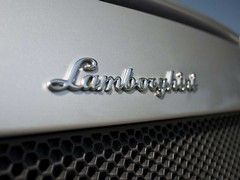 Rebadged Audi? Nope, proper Lambo...
The Gallardo was the first Lamborghini to be fully conceived, designed and produced under Audi's ownership of the Italian supercar firm. Arriving in 2003, the Luc Donckerwolke-styled
Gallardo
borrowed much of its look and aggression from the larger, faster Murcielago he'd signed off the previous year.
This was the right car at the right time for Lamborghini, introducing a smaller, more compact model but still with the drama and excitement a Lambo must offer. Sticking with the four-wheel drive of the Murcielago, the Gallardo also ushered in a new 5.0-litre V10 engine with some design similarities to Audi's 4.2-litre V8 from the RS6.
As you can seen from the list of models below, Lamborghini has not been shy about leveraging the most from its best selling model. There are subtle differences between most, notably more power over the years and a couple of rear-wheel drive models.
However, the essence of the Gallardo has remained the same and it continues to offer a Ferrari-rivalling driving experience whether you choose the coupe or open-top Spyder. Thanks to its sensible dimensions, with a footprint much the same as a Ford Focus', the Gallardo is also, and perish the thought for a Lamborghini, practical.
With more than 12,000 Gallardos produced so far, there's a good selection of used models to choose from.
Lamborghini Gallardo models:
Gallardo 5.0
Gallardo SE (250 built)
Gallardo Spyder
Gallardo Nera (185 built)
Gallardo Superleggera (173 built)
Gallardo LP560-4
Gallardo LP560-4 Spyder
Gallardo Supertrofeo (30 built)
Gallardo LP570-4 Super Trofeo Stradale (150 built)
Gallardo LP550-2 Valentino Balboni (250 built)
Gallardo LP570-4 Superleggera
Gallardo LP570-4 Blancpain Edition
Gallardo LP550-2 Spyder
Gallardo LP560-4 Bicolore
Gallardo LP570-4 Singapore Limited Edition
Gallardo LP560-4 Tricolore
Gallardo LP570-4 Spyder Performante

---
Owner's view:
"From the age of 17, I knew I had to have a Lamborghini one day. It's the stereotypical 'boy done good' supercar. I was always a Countach/Diablo kid over a Testarossa/Porsche one. I still feel like a Lambo guy and Lambos are just outrageous, everything a real supercar should be."
Steve Morrisey

---
Buying guide contents:
Introduction
Powertrain
Rolling Chassis
Body
Interior
Search for Lamborghini Gallardos in the PH classifieds now
Photos: GF Williams/Lamborghini