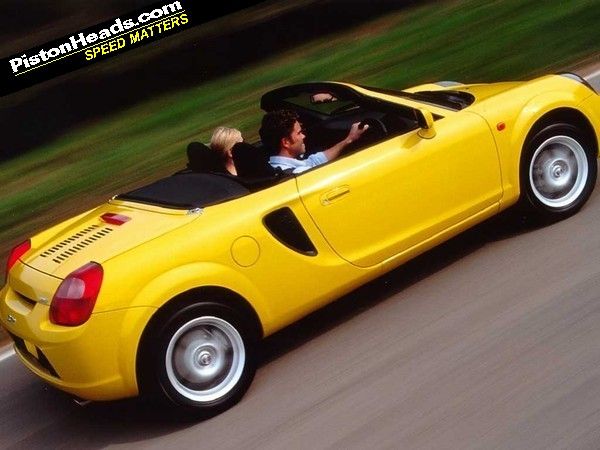 The third generation of
Toyota MR2
that arrived in 2000 was the ideal car to take on the Mazda MX-5 and MGF, particularly as it was the first MR2 to have a fully folding soft-top. It mixed many of the attributes of both of these cars while retaining a unique appeal, although the Toyota perhaps divided the opinions of contemporary road tests and buyers more than its competitors.
Sticking with the mid-engined layout of previous MR2s, the third generation W30 model differed slightly by having its engine turned so the exhaust manifold was to the rear of the engine bay. It also did away with the rear luggage compartment, making this model more focused on driving fun than practicality. This more than anything was what split opinions on the MR2 as many were happy to enjoy the purity of the MR2's driving experience, while others deemed it too compromised.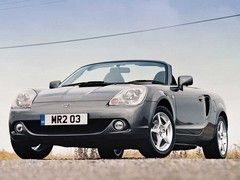 Actually there IS an alternative to an MX-5!
Weighing in at just 975kg, only a Lotus Elise could claim to be lighter in the affordable roadster market. This meant the MR2 didn't need a hugely powerful engine to deliver good, though not outright fast, performance. The 140hp 1.8-litre four-cylinder petrol motor could muster 0-62mph in 7.9 seconds, though some contemporary road tests saw 0-60mph times as low as 6.8 seconds, and a top speed of 130mph. Another benefit of the lightweight and relatively mild power output was 38.2mpg average fuel consumption and many owners report this is a very realistic figure in everyday driving.
Toyota didn't need to change the MR2 greatly during its production life, which came to an end in 2006. The most significant were the addition of a six-speed gearbox and alterations to the engine to prevent the problems experienced by many early owners with disintegrating pre-cats that ruin the engine. For this reason, the post-facelift cars from late 2002 onwards are generally considered the most desirable. Take heed - though an early MR2 for around £1,600 can look like a bargain it can also be on the verge of some expensive repairs. Expect to pay from £2,500 for a facelifted car and all the way to around £7,500 for a late model, low miles example.

---
Owner's view
"I found the car to be really great fun and one of the nicest handling cars I have owned, and I have owned a few. Mine was low mileage and in mint condition so I never experienced any problems: the engine, six-speed gearbox, handling and driving position were faultless. The roof was easy to raise and lower too."
Martin Roberts

---
Buying guide contents:
Introduction
Powertrain
Rolling Chassis
Body
Interior
Search for Toyota MR2s in the PH classifieds