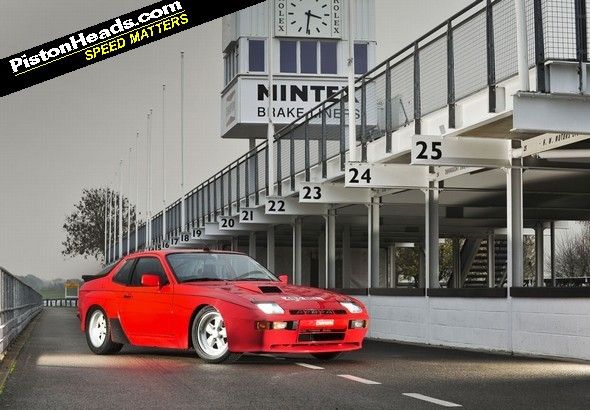 Driving (with) a Legend
This is surreal. I'm sitting in the driving seat of a Porsche 924. So far so normal. What's weird is that the 924 in question is worth six figures before you get to any decimal points. And the person in the passenger seat is five-times Le Mans winner Derek Bell. Compounding the unreality of the moment, Derek has just complimented my mechanical sympathy.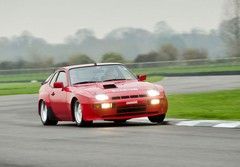 I tell him that when it's someone else's hundred-grand-plus Porsche you tend to take a little extra care. Especially when they are sitting next to you. And besides, the gearshift he's just praised owes more to the smoothness of the impeccably-maintained dogleg gearbox than it does to the driving skills of yours truly.
You'll have doubtless twigged by now that this 924, owned by Bell for more than 30 years now, is no ordinary Porsche.
It is, in fact, a 924 Carrera GTS, the 245hp roadgoing version of the car campaigned by Porsche - and Bell - in the 1980 Le Mans 24. The GTS was developed from the 210hp Carrera GT - of which 400 or so were built to satisfy homologation rules for Group 4 racing - and only 59 were produced, with Bell's being the only one to wear pearlescent-finish wheels.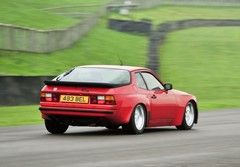 Not a normal Porsche
The most obvious difference between the Carrera GTS and more humble 924s is the chunky wide-arched aero kit. But beneath that beefy body is also proper rose-jointed suspension, with aluminium semi-trailing arms and coil springs rather than the torsion bars of lesser 924s. Courtesy of that 245hp and 247lb ft of torque, the 1,984cc slant four is good for 0-62mph in 6.2 seconds and a top speed of 155mph. And apart from a slightly laggy power delivery it feels very much capable of that. In fact it feels significantly more rapid than the theoretically punchier 930 Turbo.
Inside, apart from the creaking and groaning of the rose-jointed suspension, the GTS feels surprisingly civilised. There were a few even more hardcore Clubsport versions, with full-on race buckets, a roll cage, perspex slide-open windows and a touch more power, but Bell declined one of those when he got the car on the basis that it was a little too much like the day job.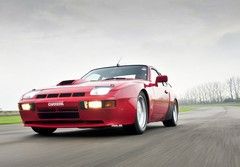 Oddly enough for a car he's had for three decades, Bell ended up with the car almost by accident. Having signed up to drive for Porsche for the 1980 season, he was asked what car he wanted. Figuring that he would only be with Zuffenhausen for a year (little knowing he would actually spend most of the next decade at the wheel of the 956/962 Group C racer - one of the greatest sports cars ever) he decided to nab the best company motor he could as a daily driver.
"I thought that after a year they'd surely throw me out, so I asked for a 928S, something top-end. I chose the colours and everything," he recalls. "Then in January when my car was due, they phoned up and said look, do you mind if you have one of these 924 GTSes? I thought, oh no, I don't want an Audi-engined Porsche! Little knowing, of course, that it was this car."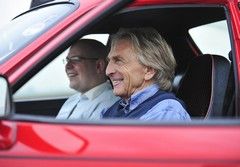 Photography is fun
As we're whizzing around Goodwood circuit for the photography I ask Bell whether it feels anything like the race car. It certainly feels beautifully balanced, but it's pretty soft, yet Bell reckons it feels very like the race car.
"It's got a bit less power, and it's a bit softer, but the race car, although more rigid, has the same suspension, though a bit stiffer," he says. "But they felt very similar. Of course, I never drive this one all that quick, because it's my car and I don't want to beat the bloody thing up. Although I'm much happier to do so now it's been fettled by Porsche in Germany."
That innate balance - a trait of all the best Porsches - must have been key to the car's nosebleed performance at Le Mans in 1980. Despite only finishing 13th, Bell's car had been running as high as 5th in the rain, while the car of Manfred Schurti and Jurgen Barth eventually notched up sixth place despite having 'just' 380hp.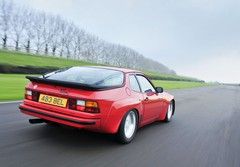 By the time we've finished off the high-speed photography Bell has a grin from ear to ear and the Porsche is beginning to smell of warm oil and is pinging excitedly.
"It really loves a bit of cornering - really gets the turbo going," he says. The phrase 'a bit of cornering' is a masterful understatement, too, because Bell, like most racing drivers, just can't drive slowly. He's immediately using the whole road, and some kerb. He's not wringing the car's neck, but he's certainly giving the GTS a proper workout.
But it's still very smooth - utterly unruffled despite Derek's committed cornering. "It sends a nice message," he says. "It's interesting because I've never done this kind of thing before with this car. I just don't do it on the road. You can go for it for two or three corners and then you think 'er, that's enough'. Late at night, maybe you can stretch its legs a bit, but not often."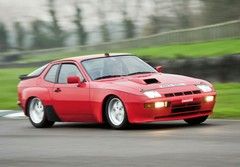 Fast and sensible? Brilliant
Of course, being a Porsche, even one as hardcore as the GTS, this 924 still keeps a weather eye on the sensible practicalities of road driving. "It can do 28mpg on a run" says Bell, more than a hint of pride in his voice. "Look," he says, winding up to a brief 140kph cruise on the back straight, "90mph-plus and it's using hardly any boost - that's why you can get decent mpg out of it."
Racing pedigree, everyday usability and sensible fuel consumption? I'm sold. Especially since it's the car that prompted a five-times Le Mans winner to praise my driving. It's just a shame he's not selling it...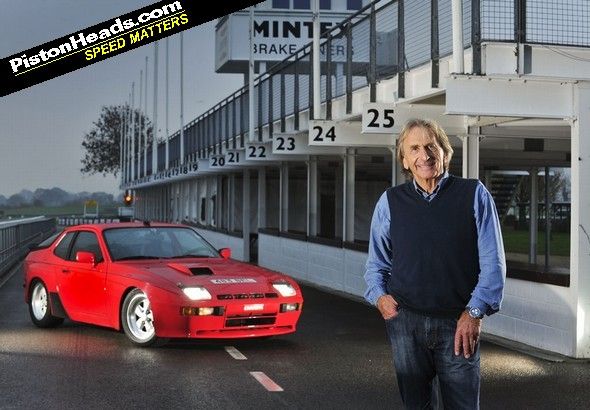 Get your hands on Derek...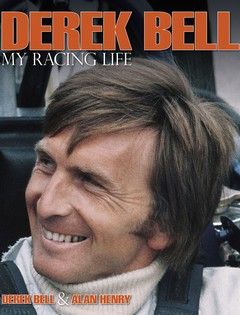 If you want to read more about Derek Bell, the man himself has chucked 10 signed copies of his updated autobiography for us to give away. Which is jolly nice.
If you fancy a copy of 'My Racing Life', drop an e-mail with the subject line 'Derek Bell' to competitions@pistonheads.com for your chance to get your hands on a copy.
Entries close at midday on Monday (12 December), whereupon we will pick 10 names at random from PH's CGI open-face helmet and notify the lucky ones within 24 hours. So please remember to put your name, a contact telephone number and your address in your e-mail (which we will only use in the event of you winning).
Pics: Dave Smith
---
Porsche 924 Carrera GTS
Engine: 2.0-litre slant-4 
Power (hp): 245
Torque (lb ft): 247
0-62mph: 6.2 sec
Top speed: 155mph
Weight: 1,121kg
MPG: 28mpg (reckons Bell)
CO2: na
Price: £100,000 upwards

---