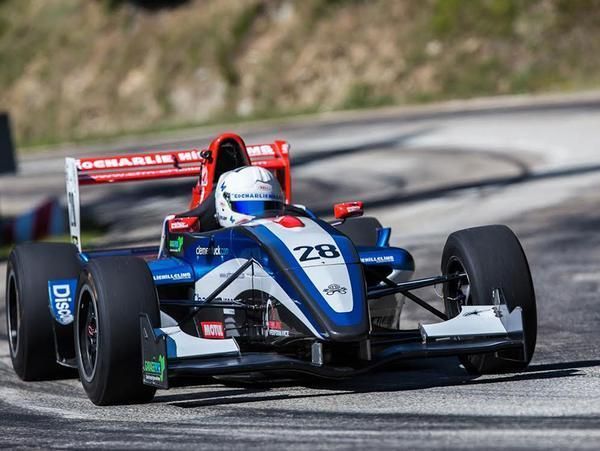 It's now four weeks until the start of my second season racing in the Championnat de France de la Montagne, and already there are so many thoughts on my mind - will the race van break down completely? Will this be the year I get fired from my job? Is the car going to be quicker?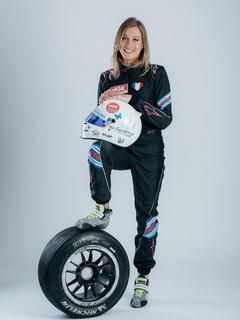 PH logo looking good!
The quest for extra performance began at JWA Racing in November. The car received a whole raft of improvements - the setup is now optimised thanks to corner weighting and some work on the damper rebound settings. Furthermore the gearbox was running the medium ratios, not the short ones I had been told it came with. These have now been changed with an even shorter fourth, fifth and sixth, bringing the top speed down to around 125mph. This has been complemented by a Geartronics display that sits directly in my line of vision, meaning I shouldn't ever have to take my eyes off the road again... Not something you want to do at 125mph on a French mountain road!
Finally there is a new seat, improvements to the downforce with four huge fins on the diffuser and gurney flaps on the front wing, as well as a brand new set of slicks to hopefully give me the edge.
It's taken four different garages in both the UK and France, but thankfully Herve the Renault van has finally been fixed with the replacement of all four injectors. Last year I was capped at 65mph to avoid going into limp mode; not good when you've got a three-hour drive across France! Having upgraded my licence to International, I'm looking into venturing outside of France this season (heading east), so reliability is high on my agenda.
So things are looking good, I feel pretty well prepared and have a few more sponsors onboard too. Reigning class champion Antoine Betzel is moving to circuit racing for 2016 which opens things up, and there are a number of new drivers joining class DE7 so it feels like there is everything to aim for this year. With prior knowledge of each event, pace notes and video to look back at and finally data logging, I'm optimistic about my chances to climb up the ranking.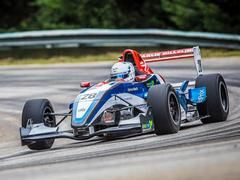 Car should be faster with new modifications
There are a couple of niggles, but there is at least time to sort them out. The lithium-ion battery has been playing up and the new gear indicator is flicking between gears. It's fine in the paddock, but once you start driving it reads intermittently - it's probably the addition of extra electricity from the alternator under load so it needs to be reconfigured on the move. I considered doing this at a Curborough shakedown recently for all of about 30 seconds, before deciding it was a very bad idea! So I'll have to jack the car up and run it through the gears while sat in it. Preferably not late at night on a weekday, as I like my neighbours.
Despite some pre-race nerves I feel less apprehensive about this season as I have a good idea of what to expect at each round - even simple things like not knowing where to park when you arrive can be time consuming at first. I'm looking forwards to seeing all the new friends I made in 2015, but most of all I just want to get back in the car - the winter months passed slowly and once spring arrives there's only one thing on my mind.
[Photos: Michelle Allan and Paul Grace]