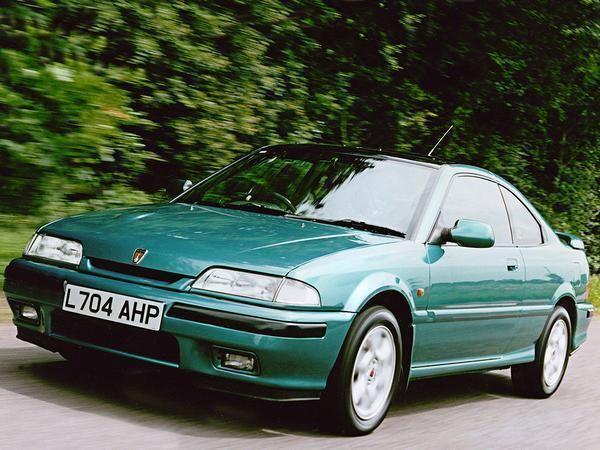 We'll wager you already know what you think about the Rover 200 Coupe. You're either of the mindset that it's a relic, a festering pile of broken mechanicals and nasty, flappy plastic that deserves to be consigned to the history books, or... well... you aren't.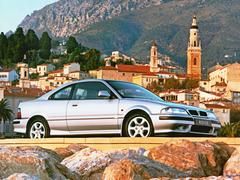 Heard the one about the good looking Rover?
Whichever camp you fall into, though, it's hard to deny that the 200 Coupe is a pretty thing; it was good to drive, too. The R8 Rover 200 on which it was based was fundamentally a decent hatchback, with a tidy, balanced chassis, making the standard 216 and 220 Coupes composed, if perhaps not exhilarating, handlers.
But it was the 220 Turbo that really grabbed the attention when the Coupe was launched in 1992. Its turbocharged 2.0-litre engine gave it a 200hp kick, which was enough to see it sprint to 60mph in 6.2 seconds.
The problem was, the Turbo was always over-engined, which meant despite its limited-slip differential, cornering was always a case of trying to moderate the understeer. Nevertheless, those figures gained the 220 Turbo Coupe a reputation for searing performance on a budget, which was never quite recaptured by its successor, the 218 Coupe.
This arrived in 1996, when Rover ditched the R8 200 hatchback and 400 saloon in favour of their newer, more softly-styled replacements. Also for the chop was the T16 engine, so both turbocharged and naturally-aspirated 220s were replaced with one model, which used the same 1.8-litre K-Series engine (with variable valve timing) as the hot new 200vi. The 216 Coupe stayed on, albeit with its Honda-sourced engine now replaced with a 1.6-litre version of the K-Series.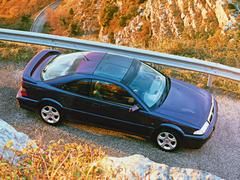 Turbo is the one to have; good luck finding one!
Styling remained largely unchanged on the outside, but inside both models got the newer, more rounded dashboard fitted to the 200 hatchback. This was, by and large, a huge improvement over the older design, and gave the 200 Coupe enough modernity to keep it going alongside the newer models. But nothing lasts forever, and in 1998, suddenly at edge with Rover's penchant for retro pastiche styling, the Coupe was pensioned off just five years after it had arrived.
Despite some well known problems, there are fixes available for most of the common issues, which have probably been applied to many of the remaining examples. And while no Coupe is in the running for the next surprise price explosion, there will come a time when Turbo values start to increase modestly - and between now and then, as when it was new, there's little out there for the money to touch it for performance.

---
Buy if: you want a cult performance hero of the 1990s at a bargain price
Don't buy if: you're looking for any semblance of reliability or build quality
We found: 1995 220i Coupe (not turbo), 124,000 miles, always maintained and looked after, new MOT on sale, £1,195
Price Guide
Poor: £300
Good: £500 to £1,500
A1: £2,000
Introduction
Fiat Coupe
Rover 200 Coupe
Nissan 200SX
Volkswagen Corrado
Vauxhall Calibra