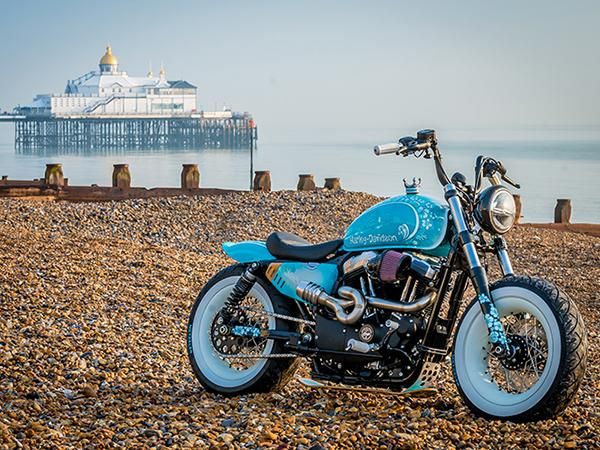 Battle of the Kings, Harley-Davidson's dealer-led custom build-off competition, is entering its final two weeks, and they need your votes. Or if you can't be bothered to vote, just go to
the website
to check out this year's entries.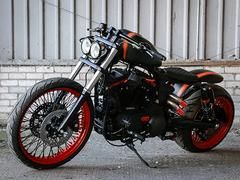 Now in its third year, a total of 220 Harley dealers from 21 countries all over the world are taking part in the 2017 competition, including 31 from the UK and Ireland, with the aim of demonstrating what can be created within very strict guidelines. The bikes have to be based around a Dark Custom Sportster (Iron 883, Forty-Eight or Roadster), there is a set limit to how much the final machine can costs (£12,995 for the 883, £14,995 for the other two), it has to be road legal and finally, 50 per cent of the parts used (in value) need to be Harley's own accessories. So not only do they get loads of publicity, Harley has also sold 220 bikes and a shed load of accessories...
To be fair, just like last year the entries are of a really high quality and they do provide cool examples of what can be done with a stock Harley if you are into customization on a budget. So if you are stuck for things to do on Valentine's Day, or are waiting in a queue at the petrol station to buy wilted flowers, then why not take a second to fire in a vote? Voting closes February 14 with the UK winner announced on at the London Motorcycle Show, which takes place from February 17-19. The UK's entry will then be entered in the final and the overall champion chosen at the EICMA motorcycle show in late 2017.