Tuesday 18th October 2016
Silverstone Sunday Service 23/10
We're back on track at Silverstone in a couple of weeks - sign up here! [UPDATED]
---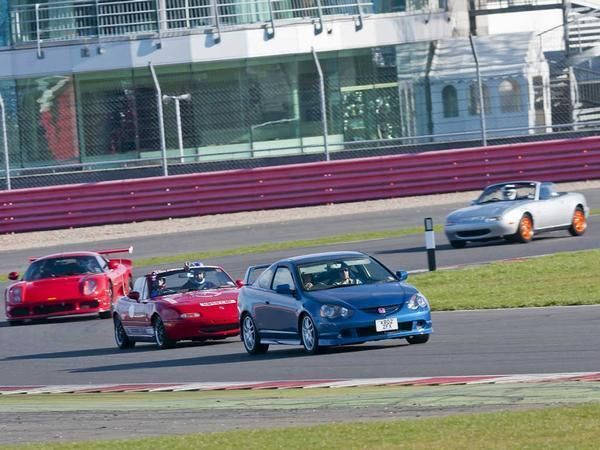 Silverstone has established itself as the biggest Sunday Service on the PH calendar, so much so that we go there twice a year! On
Sunday October 23
we'll be returning again for a packed out morning with exclusive track sessions on the National circuit for PistonHeads members.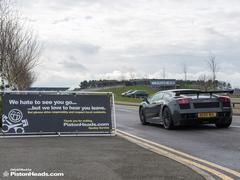 Over the course of the morning, there will be six sessions divided into two categories - novice and intermediate - based on your driving experience. So don't be put off if you've never been on track before, as there'll be plenty of people in the same position. Each session lasts 30 minutes and costs £40.
All of our track sessions will have a maximum number of 35 cars on track so there will be plenty of space; we'll also be taking some of the PH Fleet cars on track and offering passenger rides if you'd rather just ride shotgun.
Bookings for the track sessions can be done online here or over the telephone (0844 3728 235) directly by Silverstone, and lines will open on Wednesday morning. However, please make sure you add yourself to the calendar if you're going out on track as all attendees need to be registered.
We've lined up some significant discounts on track insurance for you all with Moris, who're a well-known track day insurance provider. This is outside of their normal remit so everyone will have to complete a form on their website and will be sent an individual quote, but typically they can discount their standard 'day rates' from 30-70% depending on the car and value.
Complete this form here and Moris will get back to you with a quote sharpish. Ignore the fact that the form says it's for cars over £30K; this is the form that ALL members must use irrelevant of vehicle value.
After setting the date and venue for the event, choose 'PistonHeads/Haymarket' from the organiser drop down. Once completed, you'll be sent a PDF quote which includes the policy documentation, but to validate it you must pay for it by following the online link that'll be provided in the email.
The gates will be open from 0830h and the Sunday Service will run until about 1300h. We have space for 500 cars on top of those cars going on track so there's no excuse not to come along! Please make sure though that you register yourself on the Sunday Service calendar even if you're going out on track.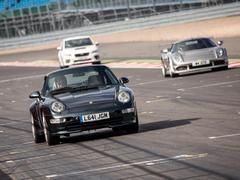 As always there will be refreshments available from the Silverstone cafe but we'll also be selling T-shirts, hoodies, mugs and stickers. So come along with some extra cash to grab yourself some PH merchandise.
Please note once more that if you do book track time, your name does need to be added to the Sunday Service calendar; this is different to previous events but a change in policy means it is now required. If you are going on track you will be parked in the paddock but, as the areas are next to each other, you will be able to wander around looking at the cars in attendance.
Sign yourself up via the calendar here and we'll see you there!
The PH Team
N.B. This event will be subject to stoppages and weather conditions. Fingers crossed for sunshine fourth time in a row...
Gassing Station | Sunday Service | Top of Page | What's New | My Stuff